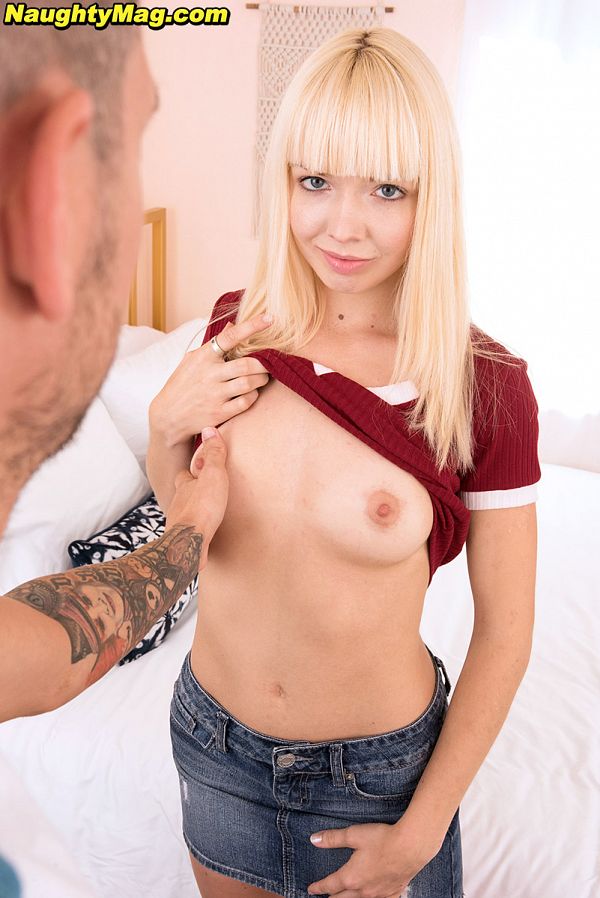 How does a straight-A student end up doing porn?
Sveera says she was a nerd in school who always got good grades. You might think a girl like that wouldn't suck and fuck on-camera, but think again. "You can be smart and horny at the same time. And nerdy girls are some of the horniest around. While all the guys were drooling over stuck-up cheerleaders who wouldn't give them the time of day, my geeky friends and I were dying to practice our deep-throat skills."

When did you start having sex?
"Not until after I graduated high school. I would've liked to have sex before, but I was awkward. Now I'm more confident in myself. I started getting into my fitness and I saw my body tone up, and that made me want to be naked more. Now I'm fulfilling my fantasy of doing porn."

Was this the biggest cock you've been with?
"Yes, for sure. I felt him deeper in my pussy than any other guy before. I never cared about size, but I guess that's because I'd never been with a huge cock. Now I know why girls become size queens. Being stretched out like that makes you cum harder!"
See More of Sveera Fire at NAUGHTYMAG.COM!