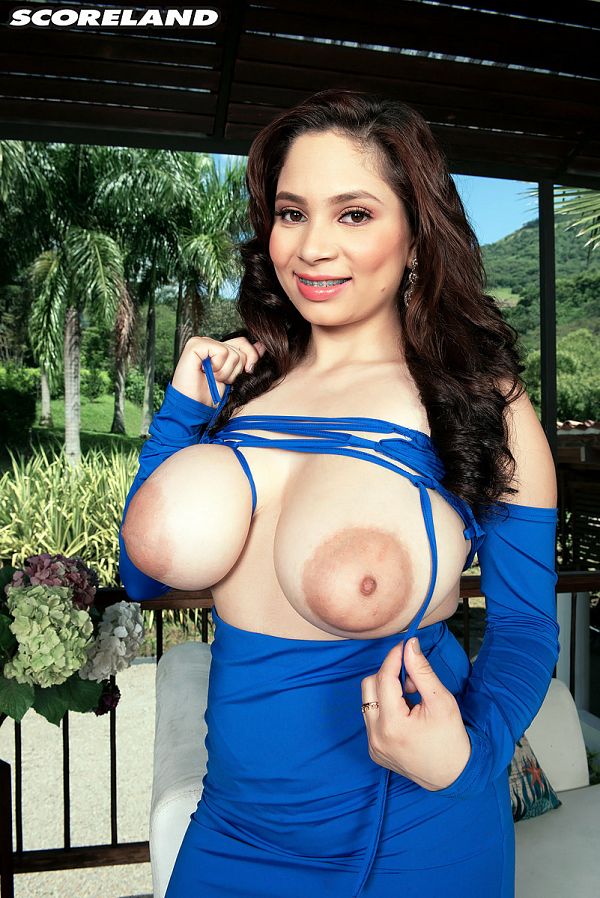 Our team found a secluded location near the mountains to photograph 22-year-old Colombian beauty Kim Velez, a brunette hottie with a gorgeous body and fantastic breasts. Kim's prominent areolae are extra-special--very large and dark. She can also self-suck her tits. When she does that, she gives a little smile, a gleam in her eyes.

Kim's tight, shoulder-less dress is not the kind of outfit she would usually wear when she goes out. It might be too revealing to wear in public. "I usually don't dress sexy when I go out," said Kim, a webcam model. "My breasts get a lot of attention anyway."

Kim Velez has a very sexy personality yet seems shy at the same time. Our team loved filming her in lush surroundings. The slow motion in parts of the video are outstanding.

"What I want to do in the future is a lot of traveling. I would like to visit France, Italy and Austria. I hope that my modeling will give me that opportunity."
See More of Kim Velez at SCORELAND.COM!