Valory rocks a day-glo bikini with a swanky striped top. That body was made by Mother Nature for teeny bikinis.

As we always say, a busty girl hasn't really lived until she's taken her clothes off in front of a loaded camera. Valory certainly took to this productive philosophy well in classes at SCORELAND University. Her beautifully-shaped, ski-sloped boobs are as distinctive as a fingerprint.

Valory's enthusiastic and happy in everything she does and she enjoys the well-deserved attention she's garnered since she busted into the big-boob world. Valory looks at the world with love and wonder. She noted the difference in American and Ukrainian lifestyles.

"In Florida, people are more relaxed for sure. More smiley, more friendly, they have more fun. They dress more casual. Some American men are sexy and sporty and in good shape.

"In Ukraine, women dress up every time. Makeup all the time. Even if you want to go to throw out the garbage, they always have makeup on. Here it's not like that."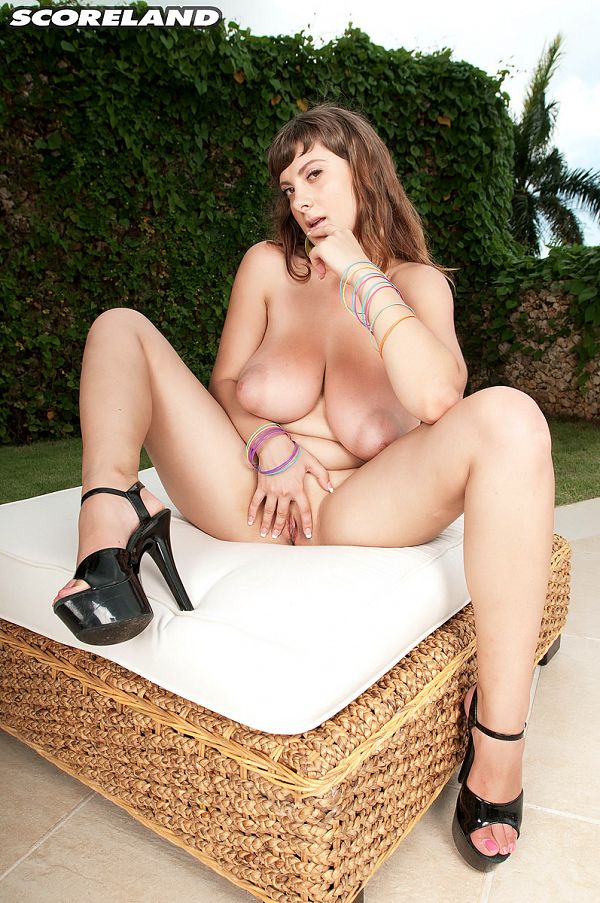 See More of Valory Irene at SCORELAND.COM!