Eleuthera Island was the backdrop for Terry in this photo set and matching video taken during Big Boob Paradise week. SCORE editor Dave was there and kept both eyes on Terry, observing how the Czech sweetheart affected everyone: "Eleuthera is a big island with not a lot of people, so it's possible to be on a beach for hours and not see a single person. On the other hand, the beach house in which we were based and the portion of the island on which we shot was directly across an inlet from one of the most populated sections of Eleuthera, Spanish Wells.

"The girls (Angela White, Lorna Morgan, Christy Marks and Gianna Rossi) were all amazed by Terry's figure: huge, full tits; a big, bangable ass; thick, curvy thighs. And, on top of all that, a curvaceous waist. 'Built like a brick shithouse' might be a cliché, but it's an appropriate description of Terry's body. I caught Angela White drooling over her several times."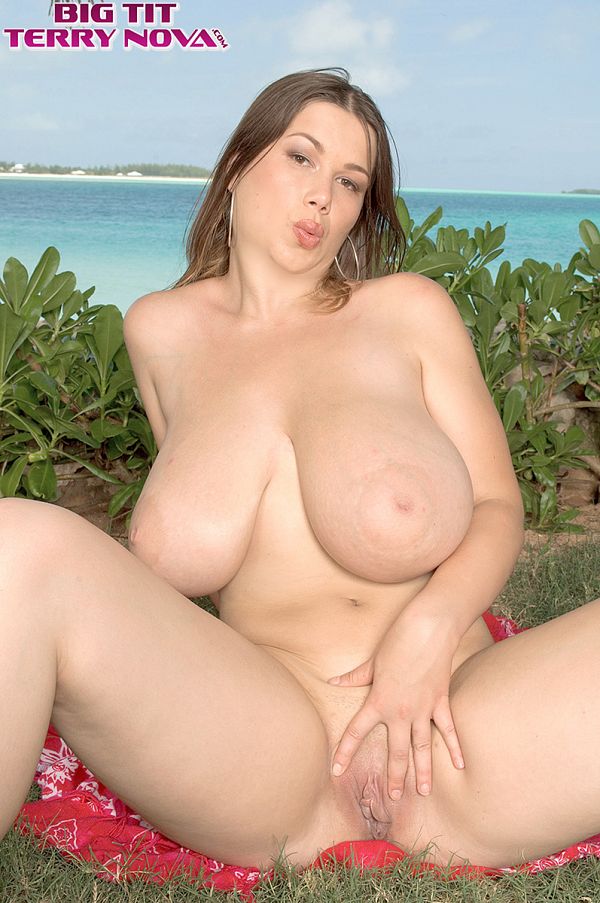 See More of Terry Nova at BIGTITTERRYNOVA.COM!