Check out the body on Harley!
She's hot and she knows it--which is a good thing because she likes to wear fitted and revealing clothing. "I like to show off my tummy and my legs. Well, I like to show off everything. You'll usually see me in short shorts or a mini skirt."

Are you an exhibitionist?
"I've never really thought about it, but I do like to be noticed. I like it when guys check me out. One time I caught my brother's friend spying on me while I was in my bedroom masturbating, and that really turned me on. I still think about how he was jacking off to me whenever I'm rubbing one out and it makes me cum hard. So yeah, I guess you could say I'm an exhibitionist."

Have you fucked in public?
"Yes. It was with a girl and we were behind a building. I was eating her pussy and fingering her like a maniac. Then I started rimming her while rubbing her clit and she ended up squirting all over the place. It was extremely sexy!"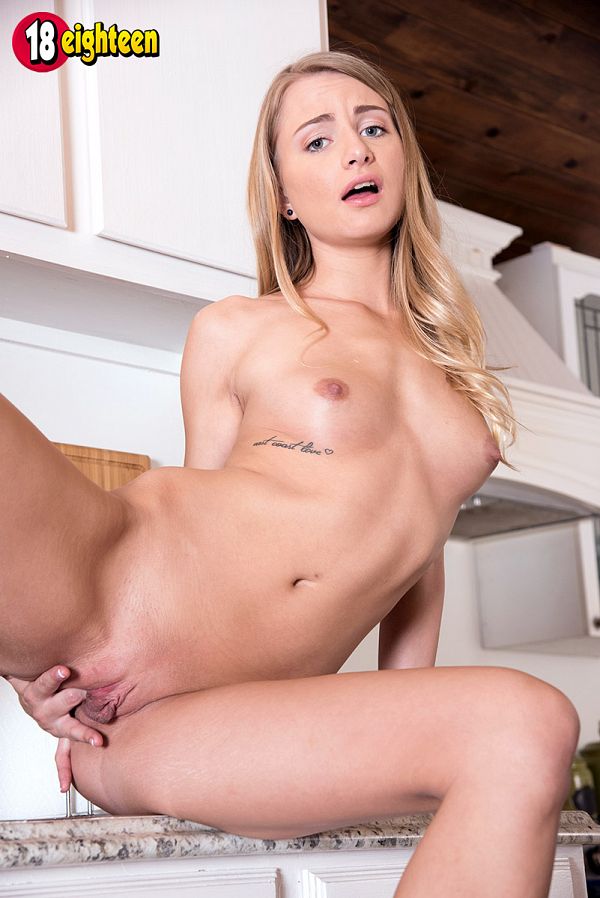 See More of Harley Jameson at 18EIGHTEEN.COM!