Chicks don't come much badder than Nina Ro'Ti. Thin in the waist, phat in the ass and a pussy we'd love to taste. But one of the best things about this chick is she's so down to earth, she doesn't realize how fine she is.

"I'm just a chill girl from Houston," Nina said. "Guys call me a 'down ass chick' because I can just chill with the guys and have a good time. I do have my girly side, too, though."

Right about now, we like every side of Nina. If everything is bigger in Texas, Nina's 'donk is first on the list of things we're thankful that applies to. Round, plump and a tasty shade of caramel, our boy JMac is the lucky dude who gets to see how low this down ass chick can go with that ass of hers. This dude can't get enough of chicks with phat asses and insatiable cravings for dick. And that makes him just her type.

"I love a man who knows what he wants," Nina said. "If what you want is me, then let it be known."

JMac makes a beeline for Nina's booty as soon as he sets his eyes on her. Just as quickly, Nina is pulling his hard, throbbing cock out of his jeans for an extra-sloppy blowjob. JMac feasts on her pussy as they 69, then he flips her over and fucks this dime piece cowgirl, doggy, missionary, front, back and more before coating her pretty face with his man-juice.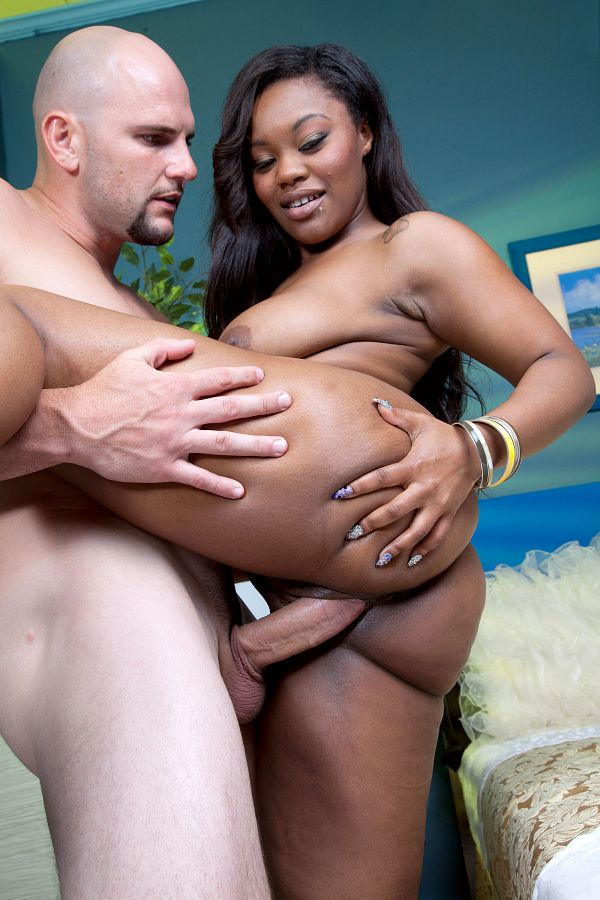 See More of Nina Ro'ti at BOOTYLICIOUSMAG.COM!