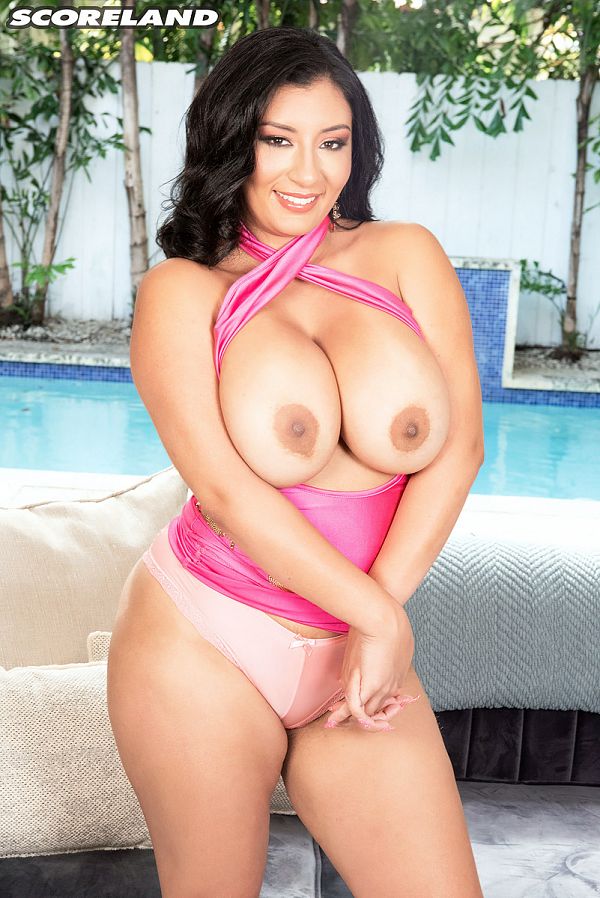 Growing up in Florida, Selena Adams' nickname was "Big titty girl."

Korina Kova suggested to Selena that she contact SCORELAND. Selena's a Miami model, and like Korina, a super-stacked super-model with a large online presence. They traveled to Las Vegas and made a big splash together at the 2019 AVN Expo. Several of our longtime readers wrote to say they took pictures with them at the convention.

"I wear shirts with a lot of cleavage," said Selena. "I love to flaunt my boobs. I wear sports bras to sleep so they don't get in the way. I don't wear bras when I go clubbing or wear tight shirts or dresses."

Selena said her bra size is 38DDD and her tan-lined breasts weigh three pounds each. She has to masturbate at least once a day. "After a long day, I like to cuddle up with my phone in bed, play some porn, read some sex stories and touch myself until I cum."
See More of Selena Adams at SCORELAND.COM!