In an upcoming interview, Africa Sexxx chats with Jose, one of her photographers. It's been years since they've seen each other. The first time we met Africa was in the spring of 2001. The last time we saw Africa was in the summer of 2007. It's been that long ago. She stopped modeling and dropped out of sight, forcing us to go on without her, longingly gazing at her photo on our desks.

Eleven long years later, an email from Africa arrived out of the blue with at-home photos. She wanted to model again, looking a lot different yet the same, but boasting 40M-cup boobs. Africa was a super-slim and stacked 32G-cupper the last time she came to SCORE.

The TSG staff was gobsmacked over the "new" Africa. New, but still the same sweet, nice Africa. As we've said before, boobs can swing and hang in two different directions. A girl's breasts can get smaller or get bigger with the passage of time. Even so, going from 32G to 40M is incredible. And Africa loves her larger boobs.

Welcome back, Africa Sexxx.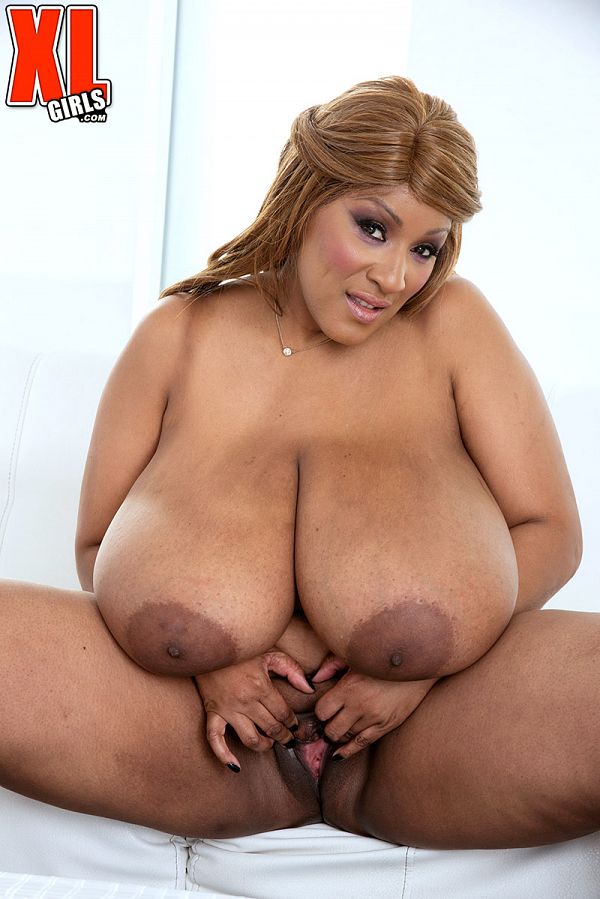 See More of Africa Sexxx at XLGIRLS.COM!