Merilyn Sakova has cos-played many roles in her shows: Nurse, cop, bar maid, bride and more. In this scene, Merilyn explored kinky fetish clothing made of thin rubber. The people who regularly live this fetish are called rubberists. Merilyn looked very excited, judging by her expressions and words of approval as she put the garments on.

Merilyn powders her naked body with talc so the tight rubber panties, long gloves and garter will slip on easier. She pours baby oil on herself once she's got her kinky outfit on, then wraps a sheet of plastic cling film around her huge boobs. For her rubber show finale, Merilyn rips the film off her tits. Nothing can restrain her from busting out.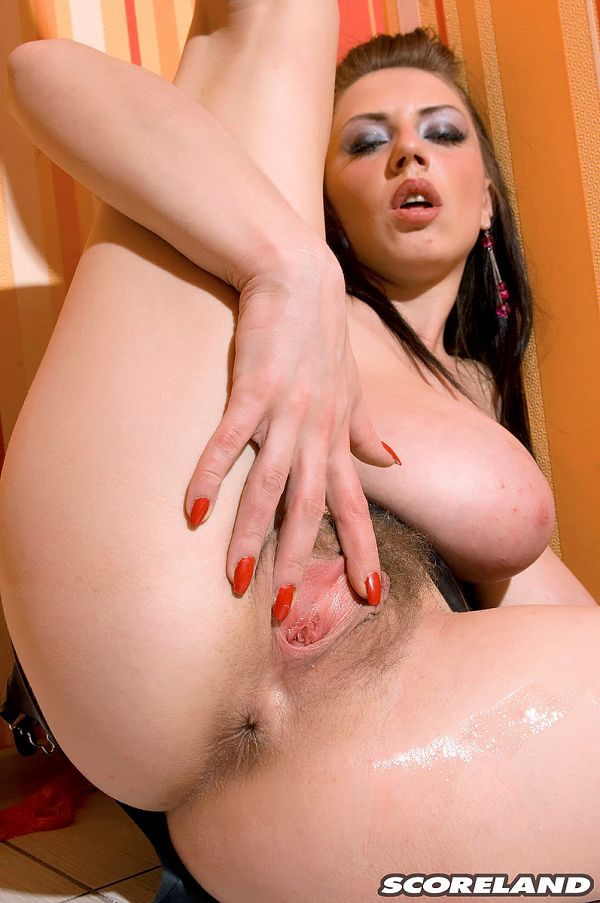 See More of Merilyn Sakova at SCORELAND.COM!