Dressed in a red fishnet outfit and dancer heels, Amber Lynn Bach is a portrait in hot sex. Whether it's guys or toys, Amber's going to make sure she gets her cookies off, and she likes being watched when she cums.

Amber has a big, new cock-toy to fill her pussy with and she's brought it with her. This one is attached to a hose and a bulb so this hot lady can pump it up for extra pleasure and a feeling of extra fullness. She's going to have fun with that thing. This is the biggest toy she's ever used at SCORELAND.

I went into amateur-style porn because I was already swinging, and I went from doing regular modeling to things that were more fetish-oriented. I don't think I'm a cougar yet. My understanding is that cougars are a little older and a bit more aggressive. I'm more of the submissive type, but I can be aggressive at times. If it's a person who's new to me, I'm normally not aggressive."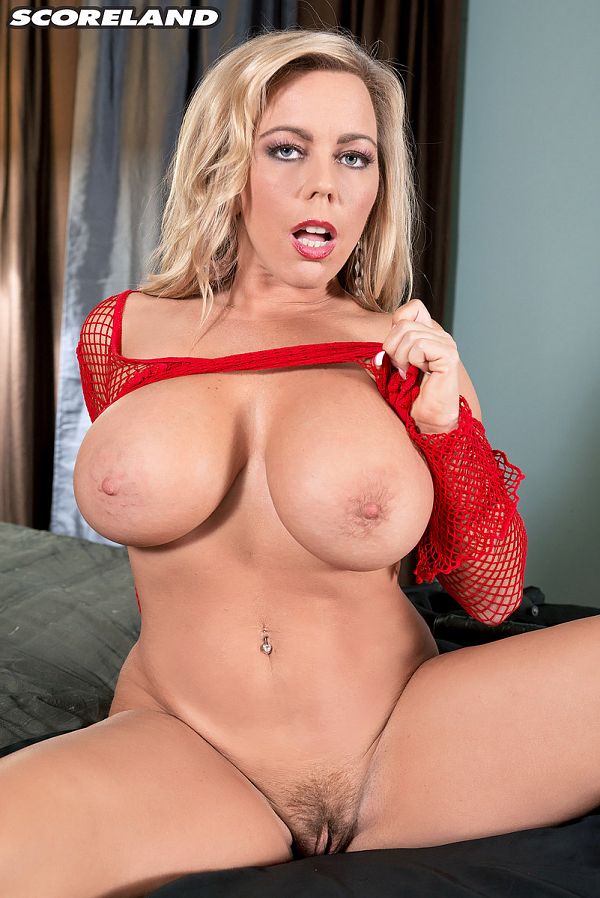 See More of Amber Lynn Bach at SCORELAND.COM!