In her return to 50PlusMILFs.com, hot, sexy, big-titted blonde Charli Adams takes off her red dress to show off her big boobs then puts on a toy show, fucking her tits with one dildo and her pussy with the other. Eventually, she puts aside the tit-fucking toy and focuses on satisfying her pussy.

And we'll tell you, Charli's pussy deserves satisfaction. She's waited a long time for it.

"I didn't even own a toy until after my last divorce," Charli, 56, said. "You didn't do that in the Mormon community. I was very conservative. I didn't know anything other than the way I was raised. Missionary position. Sex maybe once a week. Every husband I had was the same way. Nothing out of the norm. They didn't try anything, and it was frustrating to me because I just knew, 'There's gotta be more to this.'"

So she got divorced and found out there is a lot more to sex than just lying there, than never having your pussy eaten, than never getting to cum. Now she's married to a guy who encourages her to explore her sexuality. That's why she's here, and that's why we're devoting this week to this horny mother and grandmother: solo photos today, solo video tomorrow, and then on Wednesday and Thursday, Charli sucks and fucks a big, black cock.

"I think I was just always this way, but I had to hide it," Charli said. "Then I met a man who brought it out of me. He let me out of my cage and I couldn't get back in."

We asked Charli what she wants to do that she's never done, and she said, "Porn! That's why I'm here! Everyone says I have the body for fucking."

She does. It just took her a long time to realize that. We're glad she did.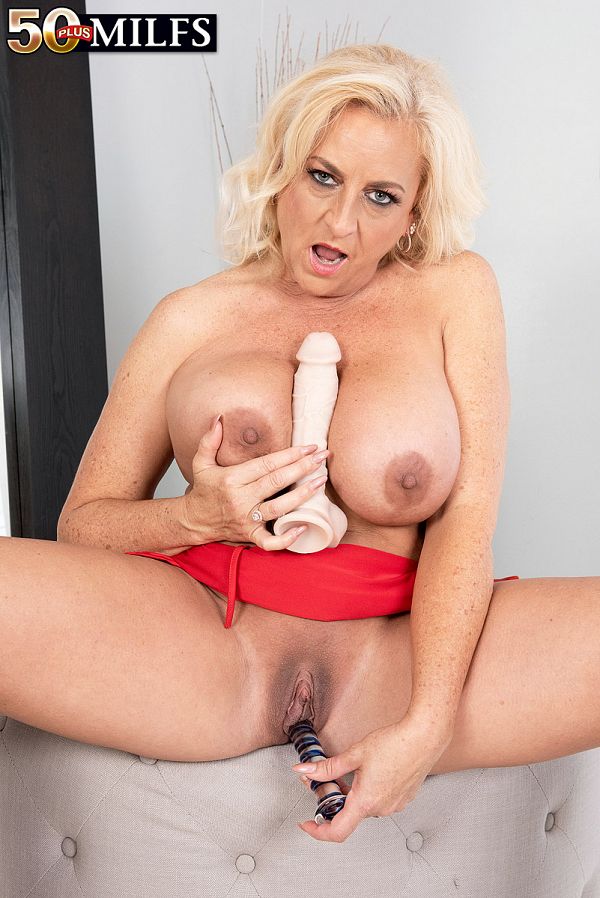 See More of Charli Adams at 50PLUSMILFS.COM!