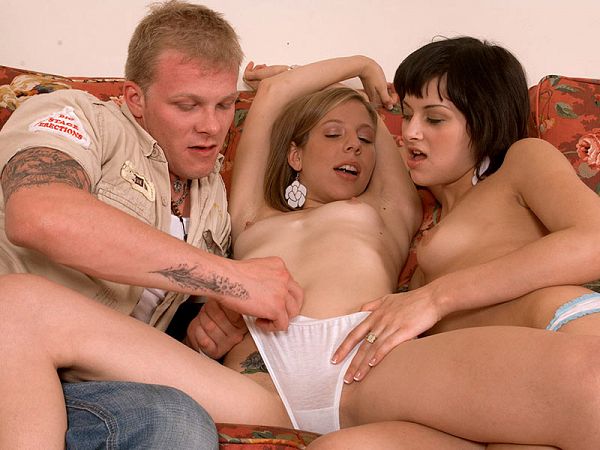 Collie Pop, the brunette, and Chastity Lynn, the blonde, strip down to their tighty whities and fuck-heels. These two little slenders get off sucking face with each other and playing the L game. They also get their kicks dressing like horny sluts in tiny skirts, tank-tops, cotton panties and high heels. They take turns licking each other's sweet, young pussies on the living room couch.

Then human ramrod Johnny Rod enters the house. Oops! Should lock the front door, girls. He coulda been Freddie Kruger. After interrupting them, the older Johnny tells them to continue so he can watch. You know where this is going. He's gonna get a woodie and screw 'em both.
See More of Chastity Lynn at NAUGHTYMAG.COM!