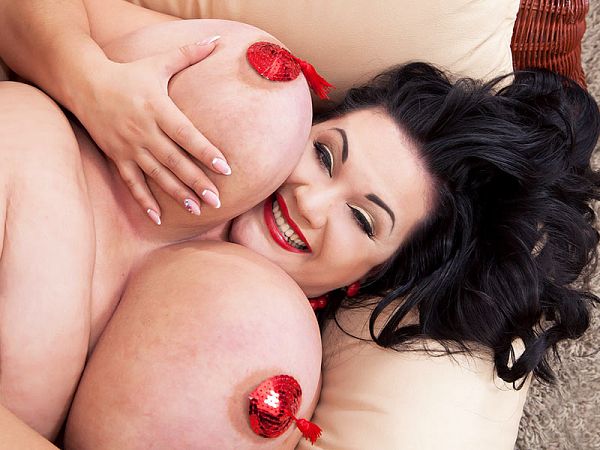 Nila Mason plans on working out so she dresses for the occasion in a red one-piece. The first few minutes are in slow motion. Nila enters with a lollipop to suck on, twirling her tongue and taking sexy licks. She then takes her huge tits out of her bra and fondles her twin treasures. She's pasted tassels with fringes on her nipples and twirls them, with boob shaking, mashing, squeezing and clapping.

Rubbing her shaved pussy gets Nila worked up for more titillation. The large workout ball in front of her will give her the pleasure she craves. She enjoys knowing she's getting her followers horny.

This ball has a long cock-shaped prong attached to it. It's not the usual kind of gym equipment found at fitness centers. Nila lowers her pussy on it and bounces away. The look on her face shows her joy. This bouncing is also in slow motion.
See More of Nila Mason at XLGIRLS.COM!