In this pictorial from the XL Girls feature DVD Montego Babes, Micky Bells, Gya Roberts and Terri Jane stretch out their thin T-shirts and pack super-soaker guns. They're going to have a wet-T shoot-out on the lawn.

The pictures of them standing abreast holding their pistols is worthy of a most-wanted poster. They are dangerous women! They chase each other around the lawn firing their water weapons.

Afterwards, they gang up on each other for more fun and games. They can't keep their hands off their huge, beautiful tits! They rip their shirts to shreds and Terri and Gya gang up on Micky.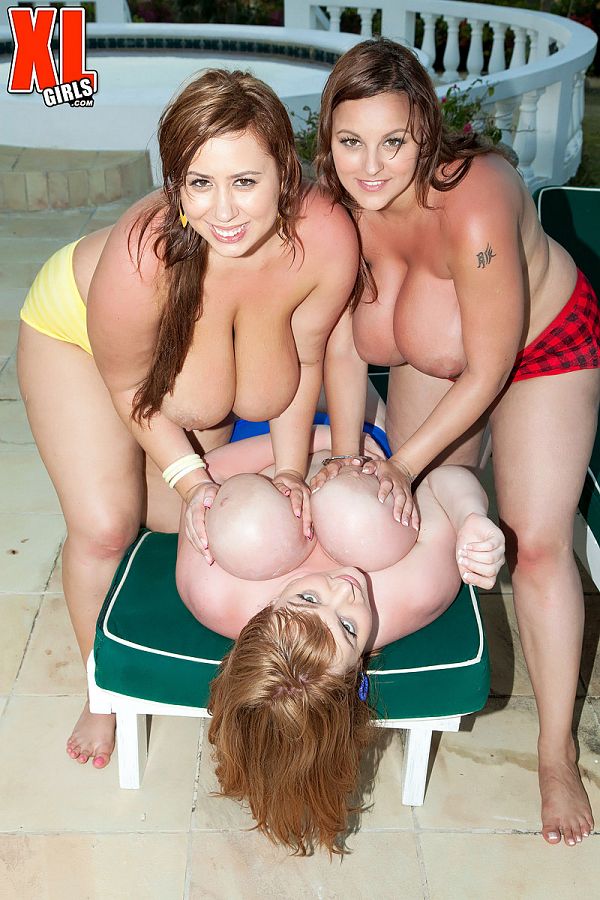 See More of Micky Bells at XLGIRLS.COM!