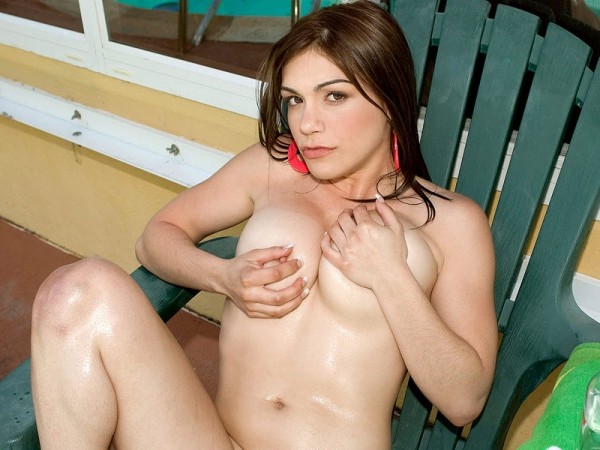 Laylah, who's from Atlanta, Georgia, is a horny, little package. That's little as in 4'11', 103 pounds, so she's small enough to pick up and fuck. You know, let her wrap her legs around your waist while you bounce her up and down on your cock. Judging from this video, she'd like that.

Laylah's a horny girl, sitting by the pool in her skimpy pink bikini, teasing our videographer, playing with herself while she talks. 'I like to do a lot more than just this,' she says as she pulls out her tits. 'Do you like those hard nipples? You like that? Like them big titties? I would just love a big dick right in the middle.' The cock comes later in the form of a plastic fuck-toy. Of course, Laylah knows how to use it.
See More of Laylah Diamond at NAUGHTYMAG.COM!