Occupation: Cashier; Age: 21; Born: July 1; Ht: 5'1"; Wt: 110 pounds; Bras: 30A; Panties: Seamless panties; Anal: Hell yes; BJs: Suck up that cum; Masturbate: I have a great vibe; Lives: Seattle, Washington.

"I have an oral fixation," Daphne shared. "I'm always chewing gum, gnawing on straws or sucking dick. Obviously, the last one is the most fun." Doesn't that tell you everything you need to know about Daphne? We already featured her in a XXX set that was guaranteed to blow your mind. She is such a dirty little amateur, we decided to treat you guys to more photos.

"I was a horny teenager, and I couldn't wait any longer. My boyfriend borrowed his mom's Jetta for the day and we defiled it next to some lake. There was a pretty sunset, and he came in my pussy after I sucked his cock."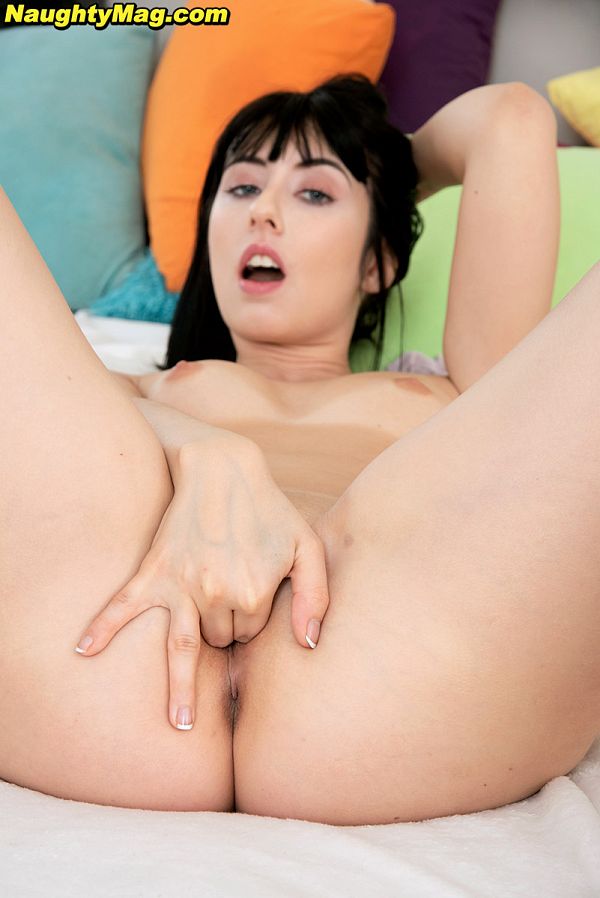 See More of Daphne Dare at NAUGHTYMAG.COM!