One of Shannon Blue's sexual fantasies was to get fucked by two men. Well, at SCORELAND, she's done that with two of Europe's porn studs, including getting fucked anally. Those guys had their hands full to overflowing with this hot mum with gigantic tits. Shannon did say she liked younger men with a lot of energy.

"I masturbate often with my favorite toy and with a ten-inch dildo. I love bondage sex with my boyfriend. I want to have sex every day. Now I'm always looking for new things to try. I would like to try a gangbang. I think it would be fun."

Shannon is now one of the UK's biggest-busted porn stars and became one very quickly. She's into using social media, a tool many porn stars of an earlier time didn't have to showcase their activities, and Shannon takes advantage of the opportunities social media sites offer.

Shannon was never a swinger. She once went to a nudist resort and found the experience "good and very liberating." The British blonde sweater-buster is a long way from her job as an office administrator.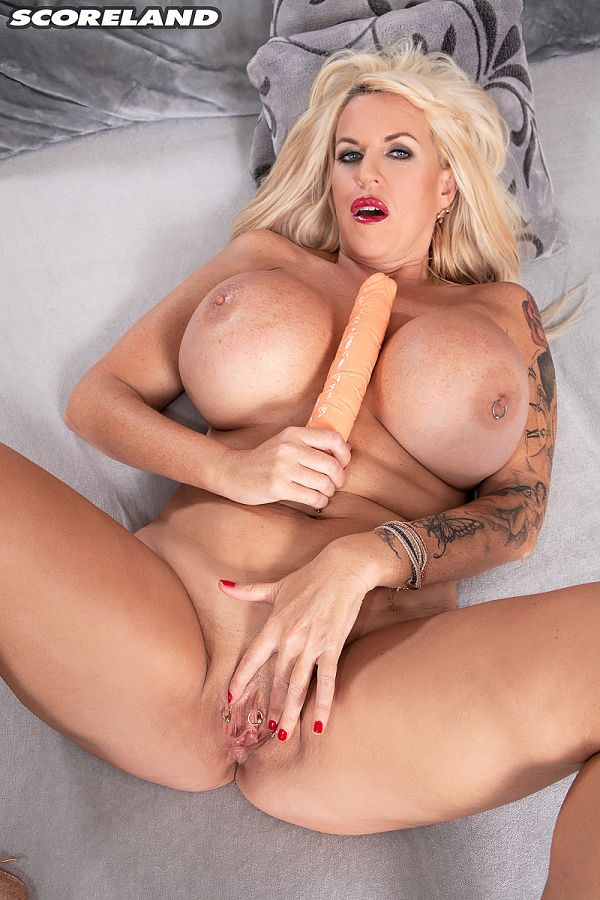 See More of Shannon Blue at SCORELAND.COM!