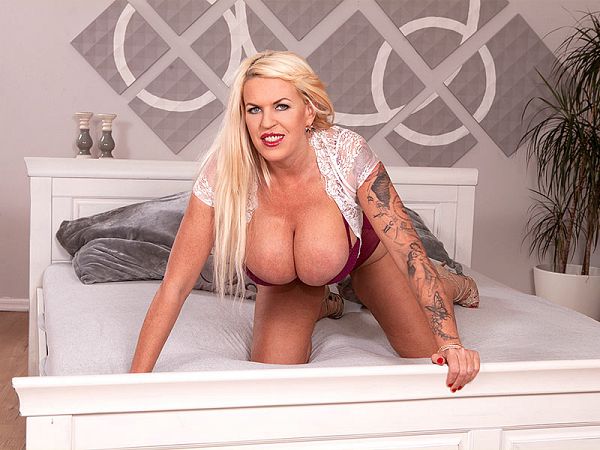 Shannon Blue pulls out all the stops and sticks in every inch when she masturbates or gets fucked on-camera. In this scene, Shannon carries a monster dildo that's well over a foot long. She bangs her pussy with it while she rubs her ringed pussy lips and clit to get the satisfaction she wants.

It's a long way from Shannon's earlier lifestyle as a wife and mum in Great Britain. Now she's one of the UK's hottest and wildest big-bust porn stars.

"I was very thin when I was younger and I had very small, perky breasts," Shannon recalled. "I played hockey and tennis in school. I always wanted huge boobs and now I have them. I admire women with very big chests. I get a lot of attention now from males. I enjoy it but it's all just fun. I have three children and one grandson so I suppose I am a GILF."
See More of Shannon Blue at SCORELAND.COM!