Occupation: Student; Age: 21; Born: March 13; Ht: 5'4"; Wt: 126 pounds; Bras: 32B; Panties: Anything cute and comfy; Anal: I love getting my ass eaten; BJs: Spitters are quitters; Masturbate: I do it a ton.

Kenzie told us that she's adventurous and willing to do anything once. "I love giving road head. I've had sex in a car at a grocery store parking lot. I've even sucked dick in an alley. But this is the craziest thing I've ever done."

"I'm a gym rat," Kenzie told us. "I love lifting weights and doing cardio to keep fit. I go five times a week. Being strong totally helps in the bedroom, which is an unexpected benefit. When I fuck in the cowgirl position, I can go for an hour before I get tired. One time, I fucked a small guy and lifted him up while sucking him off.

"Your guy fucked me like crazy, but he was also asking me the whole time if I was having fun. It was cute! That made me comfortable enough to cum. Porn is going to be a lot of fun. I've never been with a woman before, but I wanna try."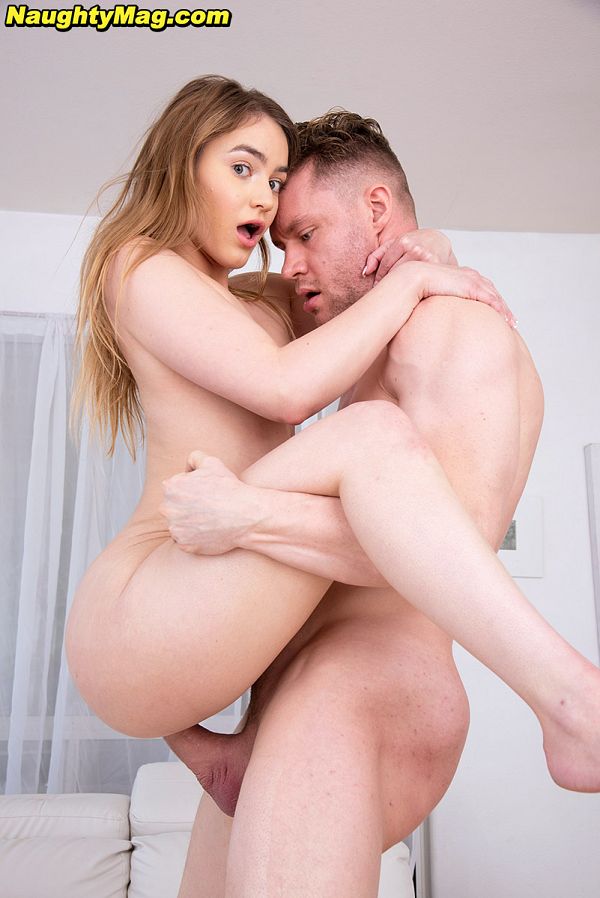 See More of Kenzie Madison at NAUGHTYMAG.COM!