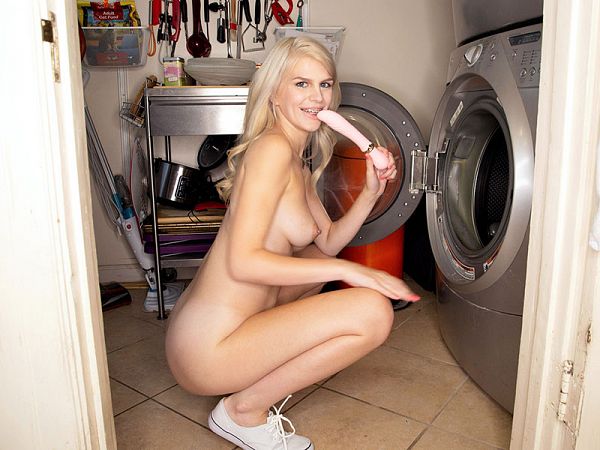 Age: 19; Born: April 9; Ht: 5'3"; Wt: 110 pounds; Bras: 32C; Panties: Victoria's Secret; Anal: If I trust you; BJs: Swallow, baby; Masturbate: Yes; Lives: Denver, Colorado.

Megan says that she's shy, but we don't believe her. "I'm serious," she explained. "I get nervous on dates, and I've never had sex in public because I'm too afraid of people seeing me!" We reminded Megan that our magazine is published worldwide, but she insisted that this feels different. "I'm comfortable in front of cameras. They give me confidence."

"I'm into all sorts of crazy shit. I like BDSM, femdom, foot fetish, MILF gangbangs, gloryholes and spankings. My biggest fantasy is being cuckolded. Not, like, I fuck another guy while my boyfriend watches. No, I want him to fuck another girl in front of me and for him to tell me how much better she is than I am."
See More of Megan Holly at NAUGHTYMAG.COM!