Beverly Paige gets picked up and driven off to a dude's apartment for some fun and games and some recreational fucking. No-strings dicking with a huge-titted, all-natural hottie is the plan.

"When I was little and they would ask me to list what job I wanted, I would say, 'I want to be a porn star!'" said Beverly. "That was always my career of choice. And when I was little, I always wanted big boobs. I would stuff my bra and walk around. Well, I wasn't careful what I wished for... And then once I had boobs I knew I could be a porn star.

"I was an exotic dancer for a couple of years. Dancing at the club was exhilarating at first because it was getting over a fear of being nude in public. I mean I was the girl who would change into gym clothes in the bathroom stall in high school!

"At first the girls intimidated me and I was trying to compete with them. Then I realized that every guy likes something different. When I was dancing, I was kind of heavy, but I could dance. You have to get over the fact that sometimes the other girls' bodies are going to be different than yours. Sometimes they're even going to be better than yours.

"I was an exotic dancer for a couple of years. I never did private dances or escorting. I just went from dancing to being a solo cam girl to being on-cam with another girl. And then with a couple. They told me, 'If you can do sex on-cam for $2 a minute, you can do porn.' They basically taught me the business."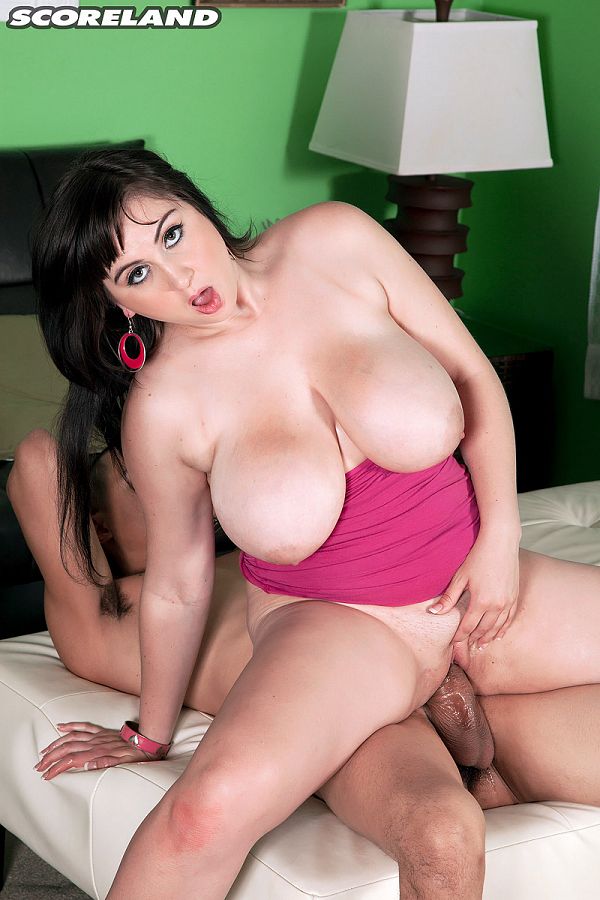 See More of Beverly Paige at SCORELAND.COM!