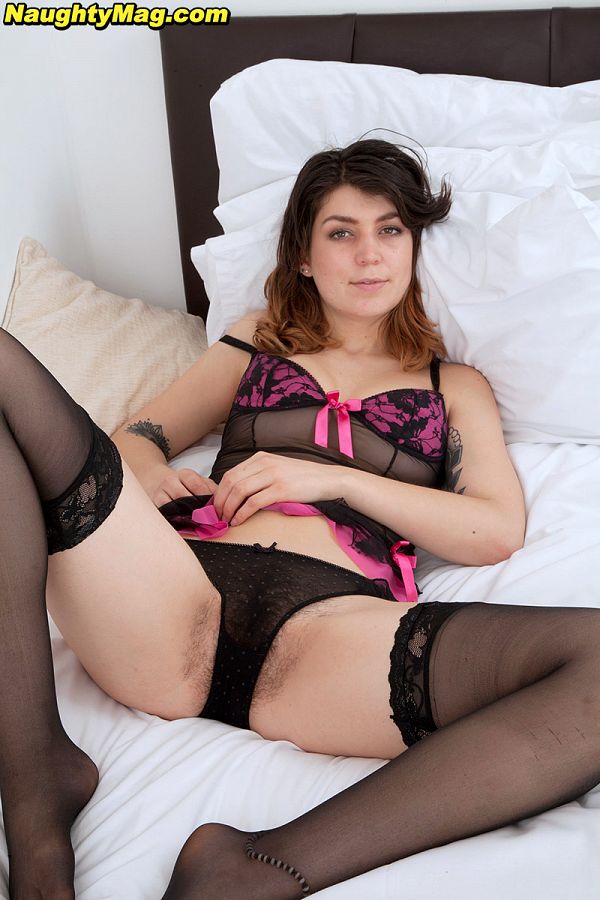 Occupation: Artist; Lives: London, England; Age: 24; Born: February 8; Ht: 5'7"; Wt: 118 pounds; Bras: 34C; Panties: Victoria's Secret; Anal: Licking only; BJs: Swallow; Masturbate: Duh.

Penelope describes herself as a jack of all trades. "I graduated from art school with an interest in photography, but I also did set design for local plays, so I know how to build just about anything. I apprenticed for a tattoo artist for a bit, but I decided I didn't want to do that. I'm still trying to sort out what I want to do. I did a series of nude self-portraits last year and a bloke who bought one asked me if I was interested in shooting some more risque shots. That's how I found you guys!

"I don't always keep my fanny this hairy, but I would say that I have a little bit of fur more often than not. I have shaved myself bare before, but I don't like it. It makes me look too young. A real woman has hair on her pussy."

See More of Penelope at NAUGHTYMAG.COM!