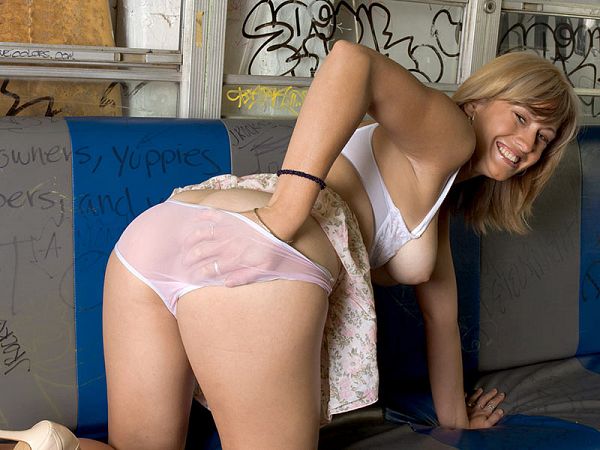 When she first appeared in an issue of Naughty Neighbors magazine, Mikali told us, "My boyfriend drives this party bus between three clubs each night, so when I posed for NN, I said I wanted to do it on the bus."

So, here's the video version of those photos with Mikali wearing the same sexy, white, see-through top that allows us to see her bra underneath. The photos were good but the video is better because we get to see Mikali, and we also get to see her walking onto the bus in her fuck shoes.

"I liked talking to the camera," Mikali said. "I enjoyed getting myself off knowing the camera was recording it for you guys to watch. You should join me one time on my party bus." Invitation accepted, Mikali.
See More of Mikali Chanel at NAUGHTYMAG.COM!