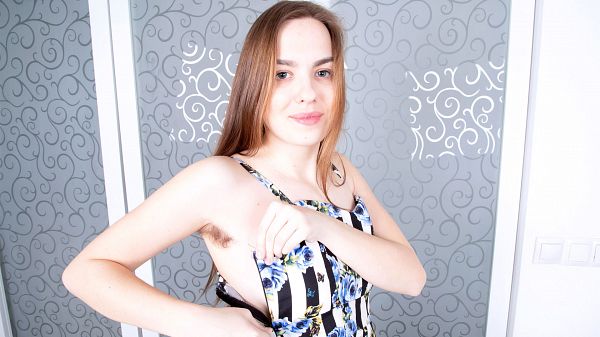 What could be better than a Bush Baby in a floral dress? A Bush Baby out of a floral dress! Terry's fragrant, hairy snatch is just the tip of the iceberg. She's got a beautiful body, nice, young tits and long brunette hair. She's got cute braces and she's naturally beautiful without the need for makeup. In other words, she's one of the best Bush Babies of the year.

When Terry loses her dress (after plenty of upskirt shots), she pulls out some finger paint and goes to town painting her body. Odd? Sure. Hot? You bet.
See More of Terry at NAUGHTYMAG.COM!