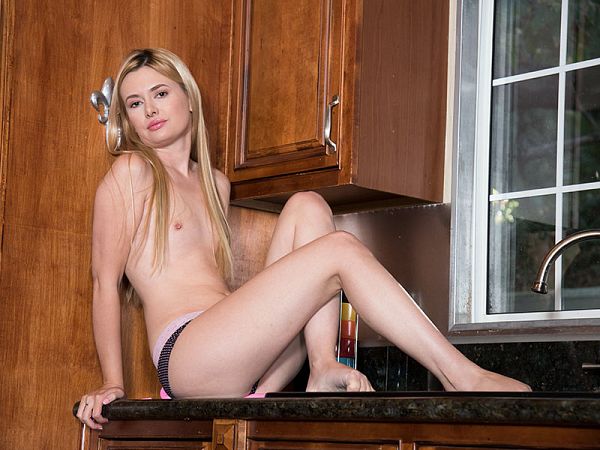 Occupation: Bookstore employee; Lives: Portland, Oregon; Age: 33; Born: April 3; Ht: 5'3"; Wt: 92 pounds; Bras: 34A; Panties: Anything but thongs; Anal: Never done it; BJs: Swallow; Masturbate: Oh yeah.

"I'm your average, run-of-the-mill girl," Kennedy told us. "I like hiking, reading, playing with my pets and going on the occasional vacation with friends. I can play the flute, and I like going to cocktail bars and seeing movies." That does sound perfectly average, but "average" girls don't usually spread their cunts on-camera for porno mags. We asked Kennedy about that. "That's true! I'm free with my sexuality. I don't get hung up on morals or shame. Porn is fucking awesome, why not give it a shot?

"The worst pickup line a guy ever told me was, 'I'm really rich, so you'd be dumb to not talk to me.' It was forward and brash. I let him buy me some drinks, then I jerked him off in his sports car. His dick was smaller than his wallet!"

See More of Kennedy at NAUGHTYMAG.COM!