Last seen sharing cock with Luna Azul and eating pussy and having her pussy eaten in the Granny Fuck Club orgy, Mia Magnusson returns to suck and fuck a big, black cock. She does it well, so well that when the stud, who's half her age, finishes fucking her pussy, he shoots a huge load of cum into her open mouth.

We asked this 61-year-old divorcee, mother and grandmother how she feels about fucking on-camera, and she said, "I thought it would be a big jump and so nerve-wracking and scary, and it really isn't. I don't know if that's because I'm an exhibitionist or because I have a more-healthy attitude toward sex in general. I don't shy away from cameras and spotlights, whether it's with sex or not."

That's obvious. Mia, a tall, vivacious blonde who was born in Australia and now lives in Las Vegas, Nevada, used to be a stripper. She's managed rock bands. She's also been an actress and a psychic. Wonder if she can guess what we're doing right now.

"I love sex, and sex is just a part of life that I embrace," Mia said. "Like dancing, it can put you into that next level of bliss.

"When you're younger, you're a lot more inhibited and shy, and, at least for women, you attach a great romantic expectation out of sex, so you're always riding that high and low of broken hearts, and when you get older, you can enjoy it for what it is. Freer and more fun."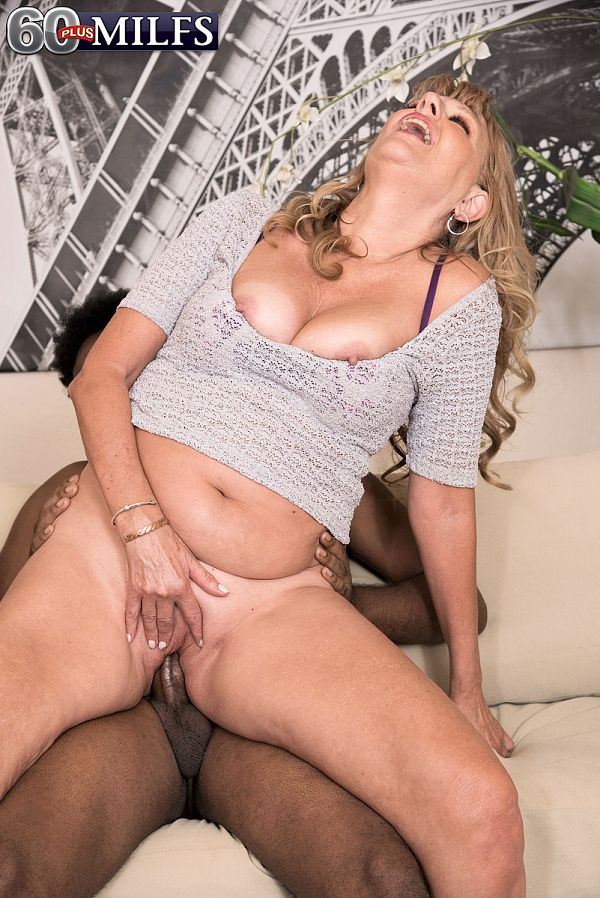 See More of Mia Magnusson at 60PLUSMILFS.COM!