The laws of nature generally dictate that girls with very big tits usually are also well-padded, if not thick. But Merilyn Savoka, and a few other girls such as Hitomi and Venera, flipped those laws. Being super-slim with very big, natural boobs is a rarity. If they lose weight, the weight loss usually begins with their breasts.

"The utterly wonderful, Busty Merilyn Sakova was one of the first ultra-busty goddesses to pull me from the world of mere D-cups and into F-cup-and-up mega-titty worship," wrote Bob Preston, a reporter for adult entertainment trade magazines.

One of SCORE's all-time greatest natural models, Merilyn said she works out with a mix of isometrics, yoga and calisthenics. Merilyn loves to eat her Ukrainian meals and McDonalds yet never gained weight despite her ravenous appetite.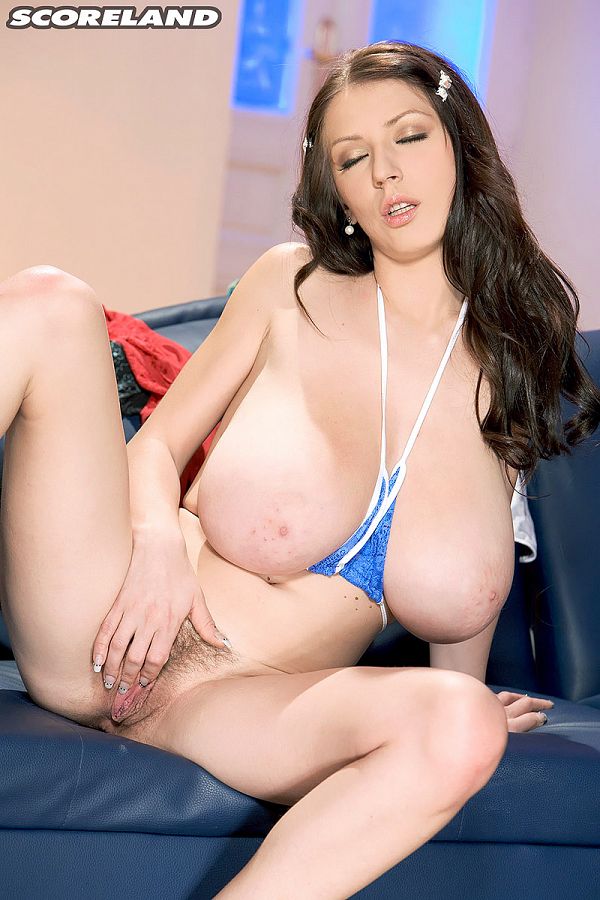 See More of Merilyn Sakova at SCORELAND.COM!