Kim Velez is a young and fresh cutie enjoying life in Colombia where she's a webcam model. Kim inspires her viewers to jerk one out as they gaze upon her lovely face and body and those big tits with their impressively large areolae and watch her toy or finger her peach and suck on her thick nipples.

Kim sucks on her tits and leaves red lipstick stains on them in this scene. She has a big dildo to suck on after she fucks her pussy with it.

Kim doesn't look the type but she said that she likes S&M, although she didn't go into details. She did say she's the assertive type when it comes to sex. We know that Kim loves to spank her pink clam and use her fingers or one of her many toys to bring herself to a wet orgasm.

"I lost my virginity in a park," Kim revealed. "I'd like to have sex in a movie theater. That is a fantasy I have. Another fantasy I have is to have sex three or four times a day in different rooms of the house. I haven't had a threesome and I wouldn't consider it."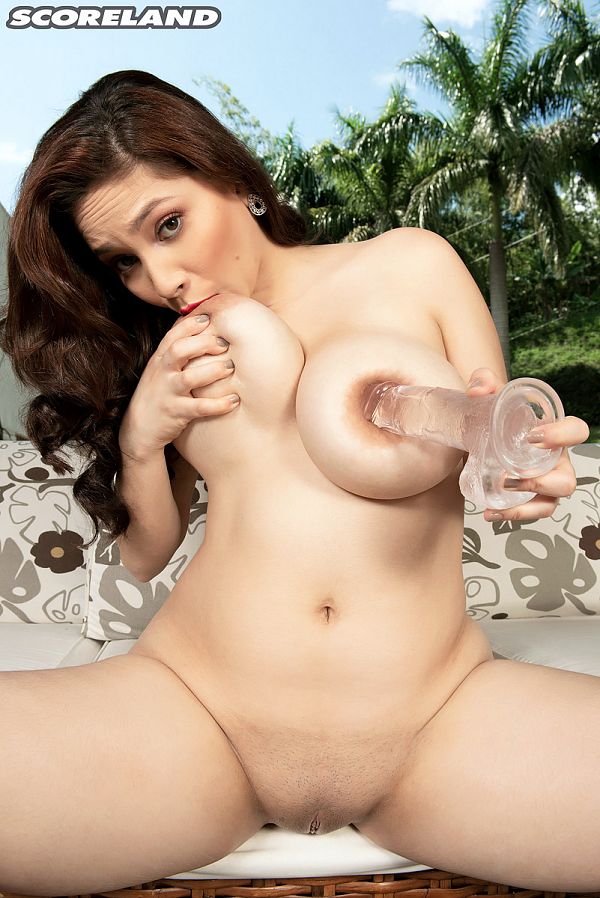 See More of Kim Velez at SCORELAND.COM!