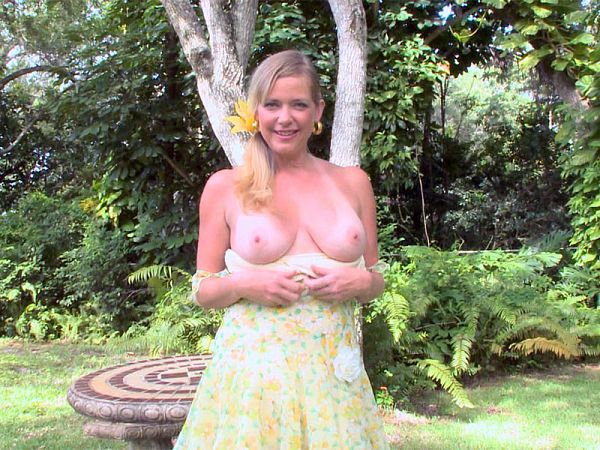 "I like to play with myself while my husband talks dirty to me," said Casey Bryant, a Georgia housewife. "He'll say things like, 'Stick your finger in that sweet, wet pussy of yours,' and I'll do it!"

We now know three things about Casey: She's an obedient wife, she's horny and she knows her way around the kitchen. "Do I ever!" Casey said, smiling the smile that tells you she does more than cook in the kitchen. "I can't tell you how many times my husband has snuck up behind me while I was cooking dinner and stuck his cock in me from behind. If he doesn't mind that dinner is late, I don't mind."

Casey is well aware of the fact that thousands of men are going to be jacking to her photos. "They'd better!" she said. "That's the main reason I did this. That and because my husband is a Naughty Neighbors reader. I haven't told him, but my ultimate thrill would be to catch him masturbating to my photos."
See More of Casey Bryant at NAUGHTYMAG.COM!