SCORE magazine editor-in-chief John Fox and photographer John Graham first discovered Tiff dancing in Daytona Beach, Florida in 1990. John Fox remembers: "We had hired a plane to trail a banner that said 'Big boobs! Big Bucks! Call...' and Tiff gave us a call. She had entered a dance contest at one of the clubs in Daytona, and the second we saw her, we knew that Tiff was going to be a star!"

After her December 1994 SCORE magazine interview, Tiffany received thousands of marriage proposals. "That was very flattering," Tiffany told editor Mike Uwate in 1997. "I want to thank everyone who wrote me, and apologize for not marrying anybody. Back then, I wanted to get married to become an American. But the more I thought about it, the more I came to realize that marriage is forever, and you can only do it with someone you love."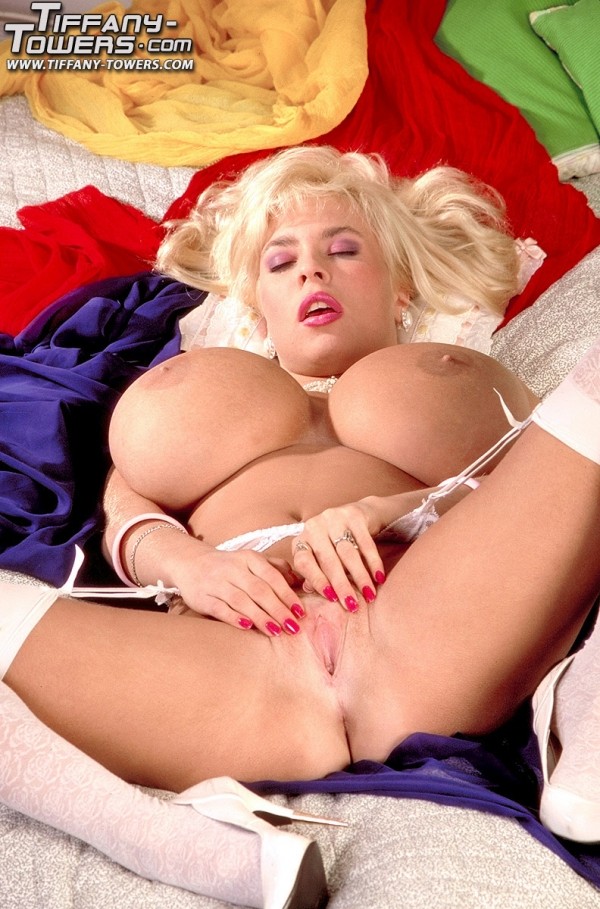 See More of Tiffany Towers at TIFFANY-TOWERS.COM!