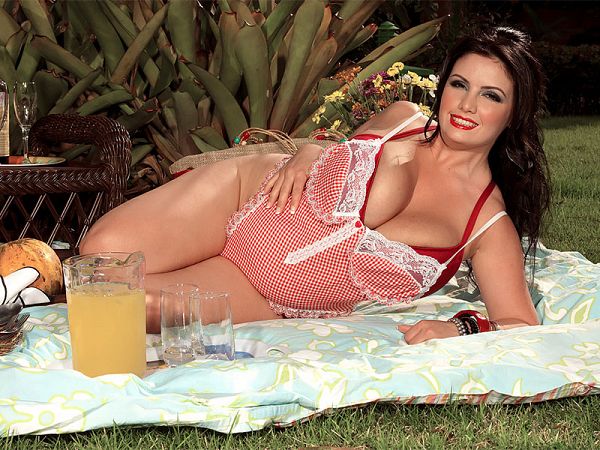 A picnic in a park or anywhere private outdoors is one of Arianna's favorite happy places to relax and unwind. And undress.

"I like to walk in parks," said Arianna. "I love to walk around with my pet in the central parks. Around the lake. But I wear tight jeans and a shirt. Nothing too crazy, but always tight. I do not like to wear baggy clothes."

Life is a picnic with Arianna. She's travelled to Prague, The Bahamas, Portugal and the Dominican Republic with SCORE.

"I like to wear a bra when I go out. I also like to let my big boobs loose sometimes. I like to feel my boobs bouncing, and sometimes I will reach down and play with them. If I have time, I will have some fun with myself. Or if I am with somebody, we will have fun together. Usually when that happens and I am with a person, whether it is a man or a woman, we will have sex. If we have privacy and no one can see."
See More of Arianna Sinn at SCORELAND.COM!