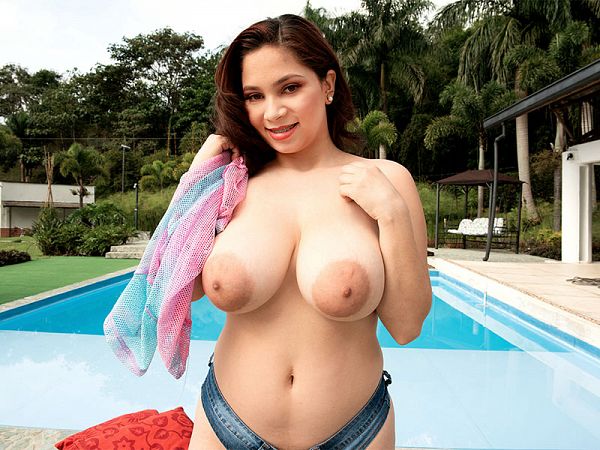 "Because my back is small and my breasts are big, I can hardly find bras that fit well," petite cutie Kim Velez said. She has ski-sloped boobs. "I will have someone adjust the back when the cups fit well." A 32E-cup bra works for Kim, who's only 5'2" tall.

Kim's large, prominent areolae are very suckable, something she likes to do to herself for our benefit. She can really tug and suck hard on her nipples and often leaves lipstick marks. This video is a good example of Kim making lipstick nipples.

Kim enjoys cumming with big, thick dildos and remote-controlled masturbation toys. She uses her fingers in this scene. "I masturbate every day but I have sex three times a month. I love to get oral sex. It makes me cum the best. I don't like anal sex. I am asked if I enjoy it but the truth is I don't care for it."
See More of Kim Velez at SCORELAND.COM!