Amy Anderssen has something she wants to get off her chest. And something she wants to put on her chest. Brassieres! And she has Tony eager to help.

Amy has gone bra shopping. Bra, sweater and tight-top shopping is a full-time activity for SCORELAND Girls. (Daylene Rio also did a make-you-sweat sweater-shopping scene.) These girls gotta keep their own girls looking good. "I always wear a bra," Amy says. "I get custom-fitted bras. When I go to sleep, I wear a more comfortable one for support, like a maternity bra."

Tony helps Amy try on three bras she's eager to wear. Three's enough or he'll lose his mind, like the rest of us. She twerks her shapely butt in his face and that pushes him over the cliff. After Amy tries out her new titty-holsters, she wants to try-out his cock and swallows it down her throat, the saliva flowing out of her mouth. She gets on her back so he can screw her big tits. Amy loves a boner between them before she fucks. It makes her hotter before they do the nasty.

Amy is a tit girl through and through. She's wanted big tits her entire life. When she was 18, she got a job and saved her money. "I pulled night shifts working for those boobs, and I went back to work at the convenience store. I had the long, blonde hair. I had the big boobs. Guys would come in like twice in a night just to take a peek at me. I was being sent flowers. It was pretty cool."

Amy says she dresses much milder today. "I actually dress way more conservatively now than before. Sometimes I want to really show them off, but most times I like to dress conservatively. I'm a conservative person now. I'm all grown up." We didn't know Amy then but she probably ran around half-naked. More power to her.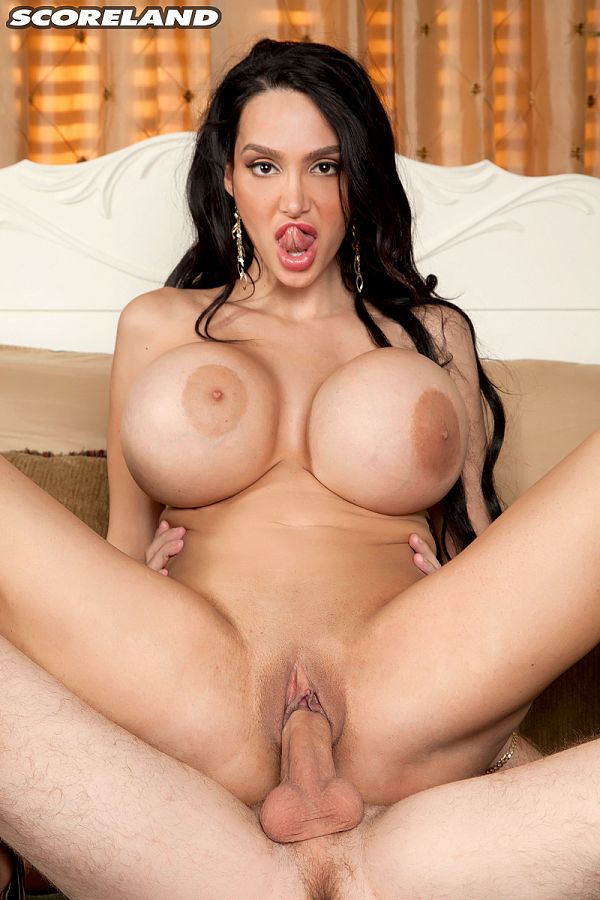 See More of Amy Anderssen at SCORELAND.COM!