SCORE has a special treat for you. This is your chance to Holiday In Rio. Daylene Rio. Daylene goes for a spin, just the way she likes it. Because anytime there's a man-pole involved, it's the most wonderful time of the year for Daylene, one of the stars of Mamazon and many other SCORE DVDs.

Daylene said in one of her first videos "Dangerous Curves," that she probably orgasms more when she's getting fucked on-camera than when she's having sex off-camera! A total exhibitionist and proud of it. And we're glad she is! Daylene Rio is one hell of a hot-blooded woman. She starts off playing with her sexy bod and goes really wild when she gets her hands and mouth on her favorite man-part. Nobody, repeat, nobody enjoys fucking and sucking more than Daylene. Enjoy the holiday in Rio!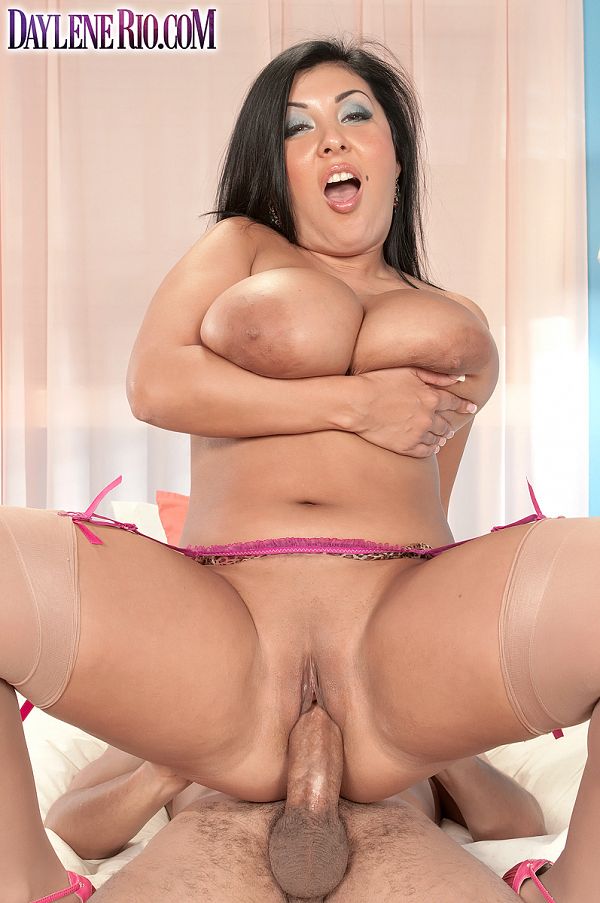 See More of Daylene Rio at DAYLENERIO.COM!