It's a day in the country with Hitomi at a stable out of town. She puts on a tight, white top, denim overalls that show plenty of leg and some shit-kicking boots. The place is deserted. Hitomi checks things out while shedding her western wear and playing with her big swinging tits. We couldn't have Hitomi actually doing any work with that pitchfork. If she'd have broken a fingernail, we'd have never forgiven ourselves.

Hitomi doesn't dress in public to show off her tits. She's low-key. Modeling or making appearances at conventions and porn shops is a different story.

"I don't wear dresses that show off my breasts. I don't even have those kinds of dresses. I threw out all my skirts. I don't have a single skirt. I like casual, fashionable pants. If I am invited to a fancy dinner, I may dress up in a simple dress that doesn't show my breasts."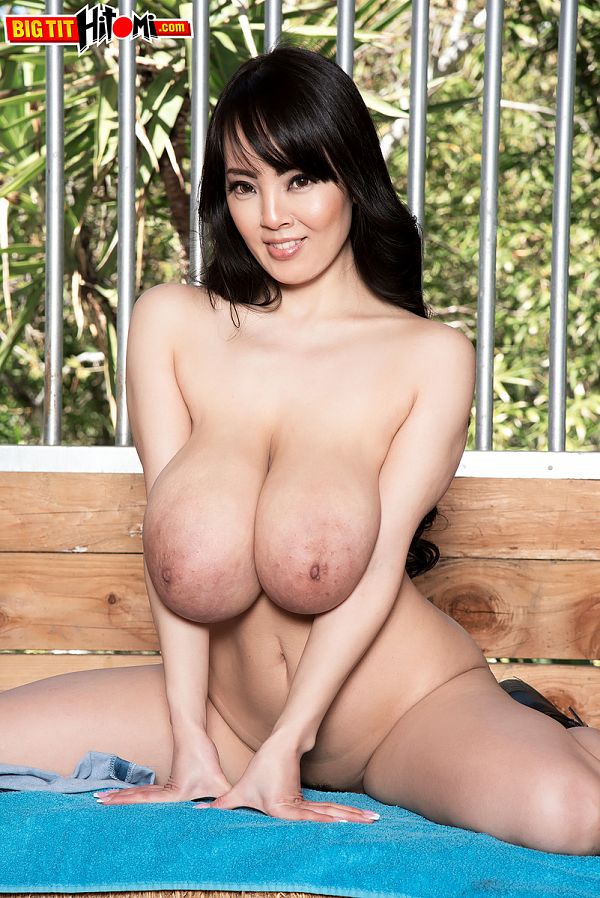 See More of Hitomi at BIGTITHITOMI.COM!