You look at these photos of Leanne Crow working out and it seems unbelievable that she was a late bloomer, that she actually stuffed her bra to look bustier. "I didn't develop until I was around 16 years old and then it was like they grew overnight," Leanne said.

Thousands of women pay big money to have boobs like Leanne's but they will never reach the 34H perfection that nature endowed her with. In this scene, after her work-out, Leanne checks herself out in a full-length mirror and then she's off for a cooling shower that hardens her nipples.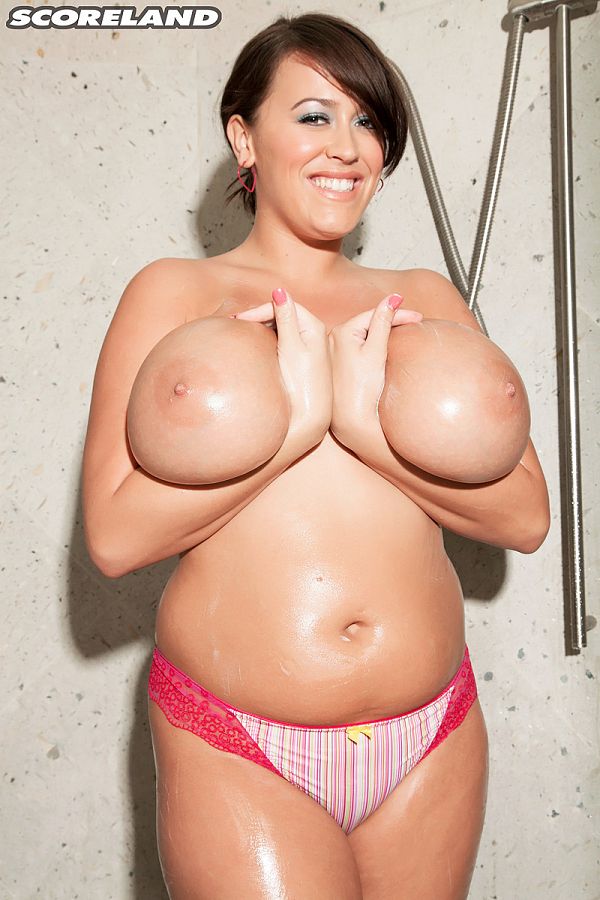 See More of Leanne Crow at SCORELAND.COM!