Occupation: Student; Age: 19; Born: June 9; Ht: 5'2"; Wt: 119 pounds; Bras: 32B; Panties: G-strings or thongs; Anal: Haven't tried it yet; BJs: Cum on my face; Diddle: Of course.

Eva is our exotic little flower from Arkansas. She has family down here in Miami, so she visits from time to time. In fact, that's how we met her. One of her family friends filmed with The SCORE Group a few years ago and now that Eva is finally old enough, she's decided that she wants to try fucking on-camera, too! We invited her to tryout for us, knowing full well that we'd love to watch her pussy get speared and there's no chance in hell that we'd turn her down. She eagerly took our bait and we set her up with a guy. "I wasn't faking how wet my pussy got," she told us. "He really knew what he was doing. I had...like...a bunch of little orgasms the entire time he was inside me."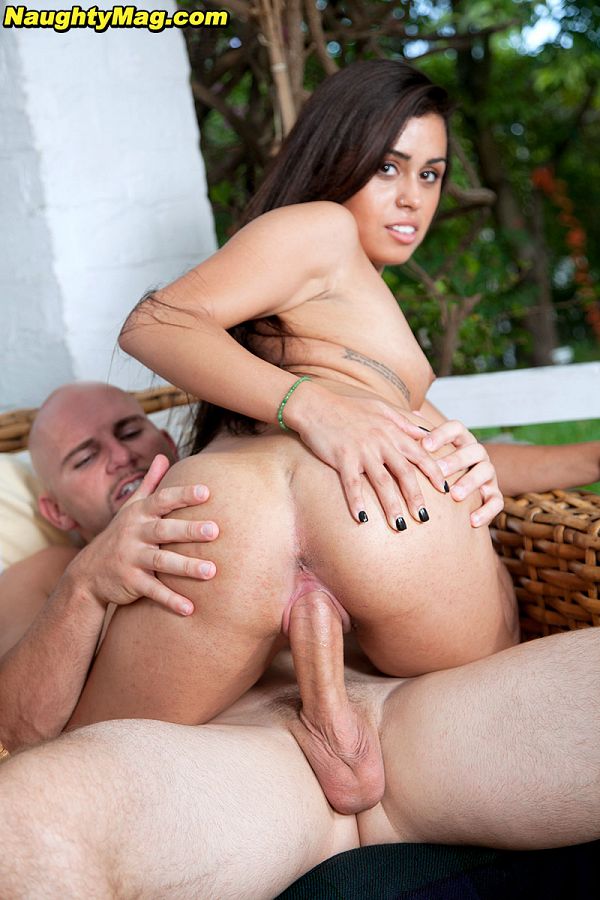 See More of Eva Saldana at NAUGHTYMAG.COM!