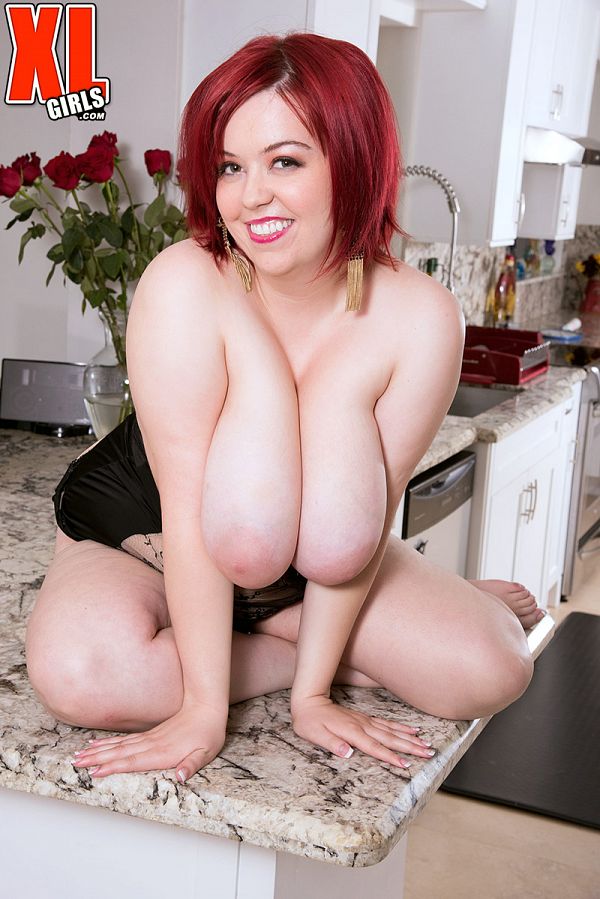 With her HH-cup tits, Addison Bound's boobs are the kind you want to dive head-first into when they break into your line of sight. And we mean both of your heads, gentlemen.

"My breasts draw attention to themselves," Addison said. "I like to say they have a mind of their own. They get attention no matter what I decide to wear. It's like they're shouting, 'Hey! Look at me!' There's no use trying to contain them."

We can definitely hear Addison's boobs calling out to us. They're begging for a motorboat and a tit fuck. Sure that's just a fantasy playing out in our heads, but the thought of us fantasizing about her gets Addison off, too.

"Posing on-camera was actually my biggest fantasy," she said. "Knowing that so many people are touching themselves looking at my pictures and thinking about me is a turn-on!"
See More of Addison Bound at XLGIRLS.COM!