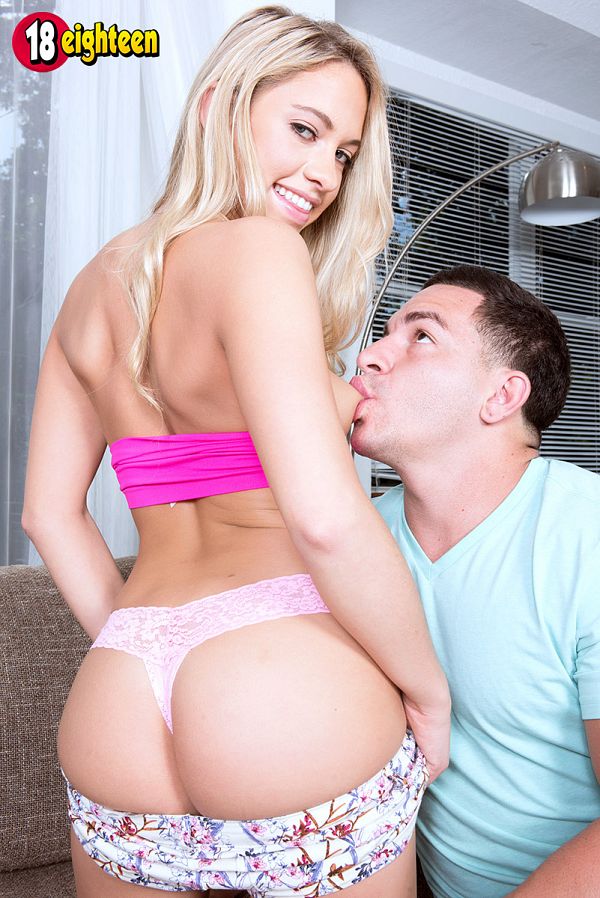 "I'm very straight forward. If I think a guy is hot and I want to fuck him, I won't beat around the bush. I'll let him know. I just say, "I'm down to fuck. What about you?" No guy has ever said no to me before. Well, guys who have girlfriends have said no to me at first. But then they'll send me late night texts wanting to hang out, and I end up sucking their dicks and fucking them anyway.

"There's not a shy bone in my body when it comes to sex. I'm very comfortable being naked and doing sexual acts. It's all about the pleasure for me. Everything feels so good, from the oral to penetration to having lots and lots of orgasms. What is there to be shy or ashamed of? Sex is a great thing."
See More of Khloe at 18EIGHTEEN.COM!