Cathy Heaven puts studs Steve and Richy through a complete workout and stamina test. They run the Double Penetration Pool Service, and they're busy cleaning the pool area of the spa when Cathy walks in and gives them the eye-bang. She's got a towel draped around her slim rack and is wearing high heels. If these guys know who Cathy Heaven is and what she's capable of doing, they know they're in for it, and in deep.

Cathy drops the towel. She didn't bother to put on her bikini this time. Wading into the pool, the busty mermaid checks out both dudes and signals her intent. With a lascivious look, she licks Steve's pool-brush pole to make sure they get it. Cathy leaves the pool, and the courteous staff members towel her off.

In appreciation, Cathy gives them a sample of her deep-throat talents. They shudder as she swallows every inch of their boners. Bringing Cathy over to the couch area, they dive on her and give her their all, capped by a hot double penetration, one cock in her pussy, the other drilling her butthole. Everything goes in this dirty threesome.

"I love anal," Cathy says. "Not too much the fingering but anal sex, yes, I love that. I have had three-ways on-set and at home. I love sex in public and have had it on planes and trains, in swimming pools and at spas. I fulfilled all of my porn fantasies, like DP and even double anal."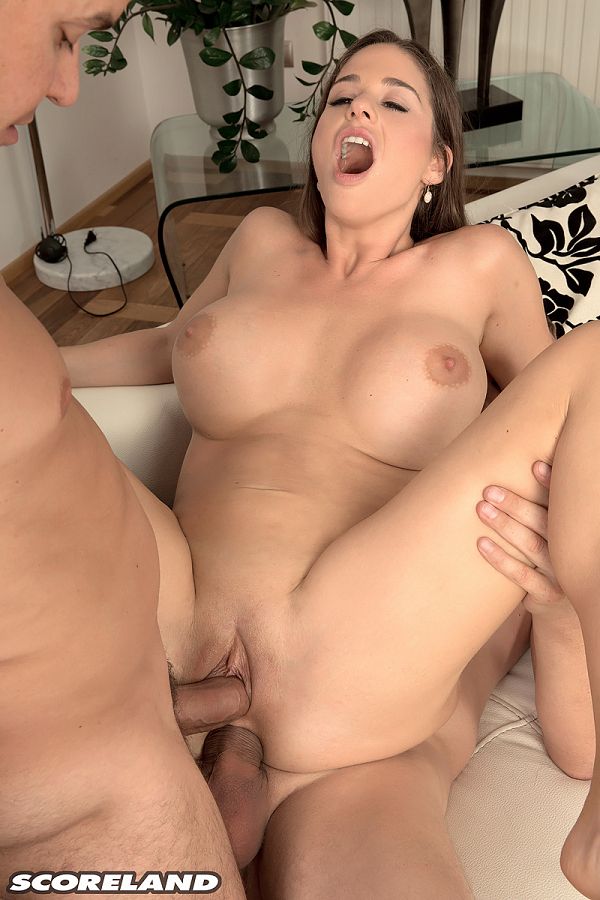 See More of Cathy Heaven at SCORELAND.COM!