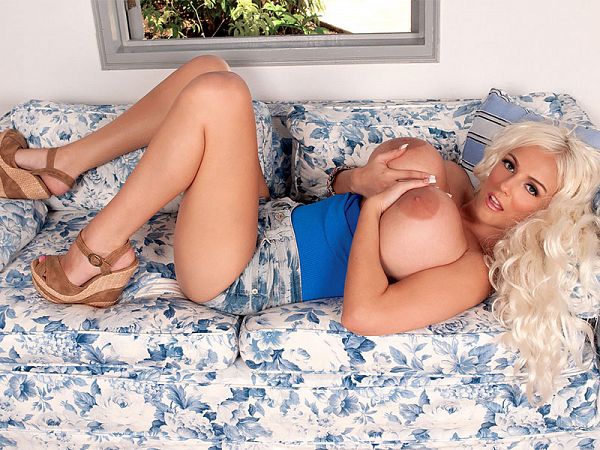 A living doll in every way, Dolly Delight is also a singer in a band and travels the world entertaining in hotels and other locations.

"We performed at the Dubai Marine Resort Hotel in Damira. It's a big, five-star luxury hotel, and it was beautiful. It was a really good experience, and I had fun as well. That's probably the most exciting thing I've done with my singing. Me and the other girls in the group had little sexy bra tops. Little, short skirts.

"The guys obviously loved it. There was a table by my side of the stage, and it always got pre-booked because the guys all wanted to stare at me 'cause when we did 'Proud Mary' by Tina Turner and did some spinning, it used to make my skirt go up, and the guys liked to look up my skirt. Of course, they liked to watch my boobs bounce in my little bra, too. I don't think it mattered how I sang to them!"
See More of Dolly Delight at SCORELAND.COM!