Lives: Homestead, Florida; Occupation: Mortuary sciences student; Age: 20; Born: April 8; Ht: 5'4"; Wt: 116 pounds; Bras: 34B; Panties: Thongs; Anal: I like it; BJs: Always swallow; Diddle: Sure.

"I'm into martial arts, wrestling and go-go dancing, among other things, because I like to be highly flexible," said Lilly. "Sex is awesome when you're fit and flexible. I heard from friends that I could fuck a stud, so I researched it and went for it because I wanted to experience a big dick. Riding on top of a guy's dick used to be my favorite way to fuck and to cum, but after my session with Rocky, that's not the case any more," said Lilly. "Now I know that screwing any way should feel great and I can cum any way. That will make me more adventurous in the future when I'm screwing guys with regular dicks."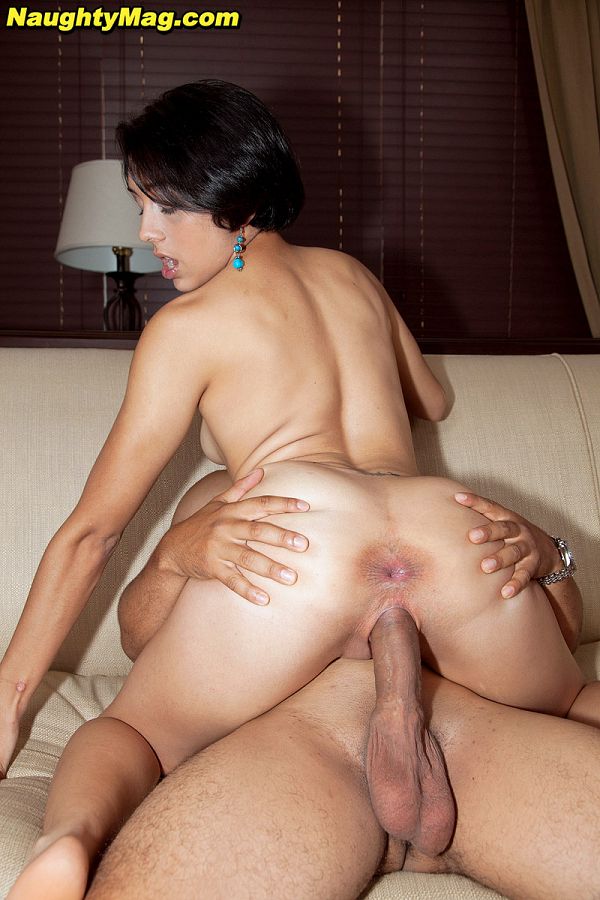 See More of Lilly Hall at NAUGHTYMAG.COM!