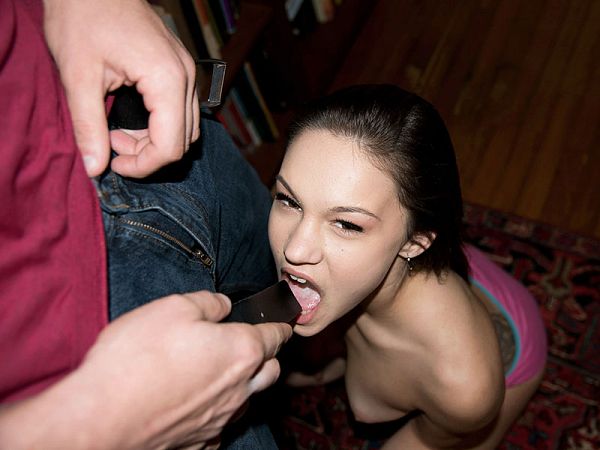 London started dancing as soon as she turned 18. She specializes in pole tricks, which makes sense because she's only 4'10" tall, so she can spin really easily. What she neglected to tell us was that her pole tricks extend to cocks, too. She slides up and down on our stud's cock with such ease, you'd think she was a pro. She's not, though. She's as amateur as they come...for now.

A wild-child like London will probably make another porn video, but we got to her first. Anyway, check out the way she gets her tiny mouth fucked by our guy's big dick. You can tell that she's starting to get a little nervous about being naked on-camera. Don't worry, though. As soon as she gets that cock inside of her tight, teenage pussy, she loosens up. Soon she's cumming and grunting up a storm.
See More of London at NAUGHTYMAG.COM!