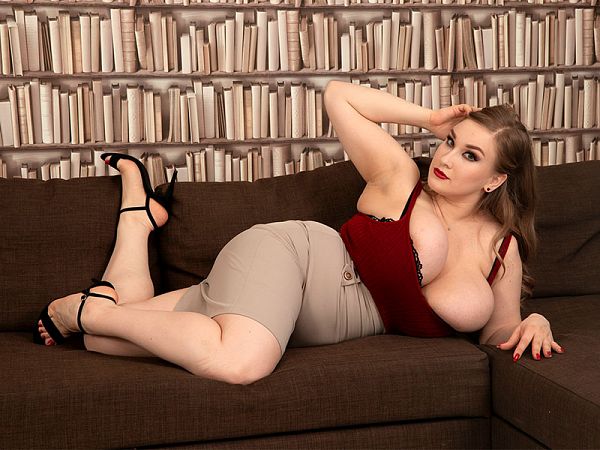 Quiet, please. This is a place to read and study. Study and enjoy the stacked rack of big-boobed librarian Cheryl Blossom, friend of Demmy Blaze. Studying has never been this pleasurable.

Cheryl attracts rapt attention with her gorgeous face and soft, voluptuous curves. Please find your happy seat and enjoy Cheryl's librarian skills in this lengthy video. There's nothing she likes more than to walk over and shush a guy who's too noisy.

A big reader, Cheryl loves classic Russian literature, science and art books. Unfortunately, Voluptuous and SCORE magazines are difficult to find in her town but there's always the downloadable PDF versions.

"I'm good at math and some exact sciences," Cheryl said. "It is funny because every time I achieve success in something, I instantly lose interest in it. I am looking for something that will really interest me. I am always searching."
See More of Cheryl Blossom at SCORELAND.COM!