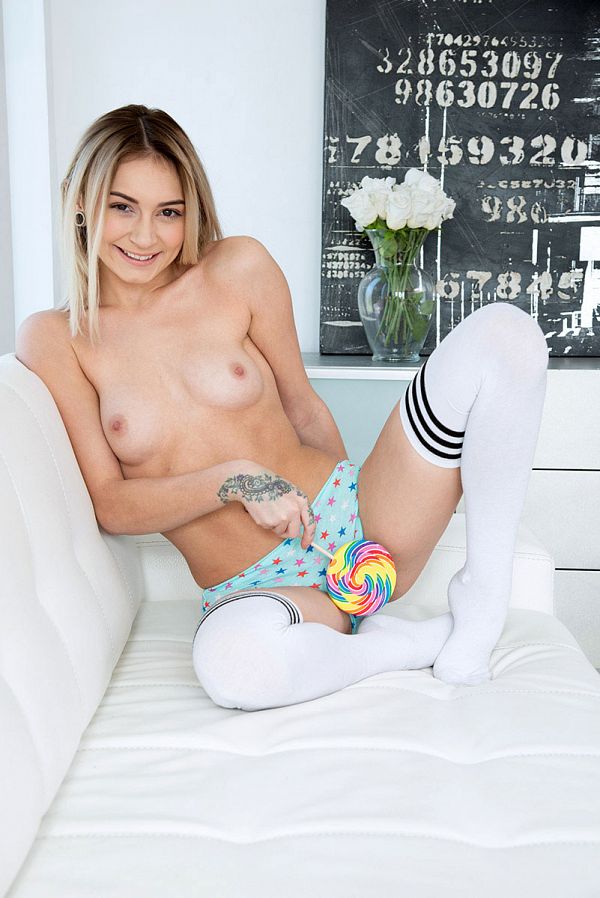 Chloe's pussy tastes as sweet as this lollipop.
And she's looking for a guy who'll be her candy licker. "It's a huge turn on for me when a guy loves to eat pussy. I'm not just talking about a guy who will do it; I mean when they really love it. Like they'll bury their face in there and go to town. They won't stop until I've cum at least twice and their face is covered in my juice."

What else turns you on?
"I'm bi so I'm into girls and guys. I love preppy, pretty girls. Here's a little secret: I'm really good at initiating three-ways. It's my favorite because I get the best of both worlds--sex with a guy and a girl! Although I also like sex with two guys or with two girls. Other than that, doggie-style is my favorite position, and I love blow jobs and swallowing cum. It's probably because I have a big appetite!"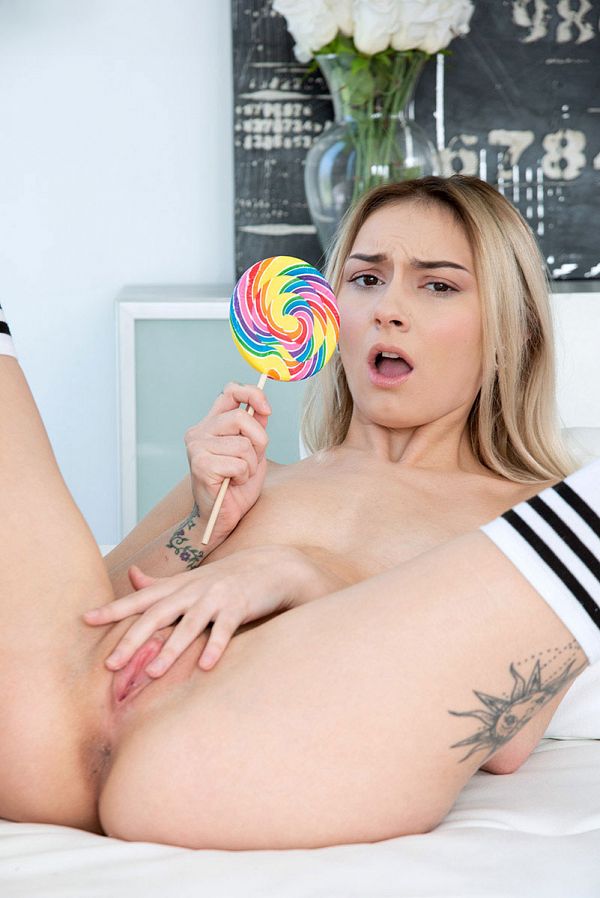 See More of Chloe Temple at 18EIGHTEEN.COM!