Briana Black masturbates and plays with her tits morning, noon and night. She has very sensitive nipples. Please note those blue veins and her pale skin, qualities a breast-man loves. Briana loves that attention.

"Growing up, in school I got more attention in public than I do now," said Briana. "My family is modest so wearing anything remotely revealing offends them and they'll tell me to cover myself or they'll do it for me. I hate it. Female breasts shouldn't be viewed as more sexual than a man's."

Briana is not a bra fan.

"Bras are the worst, or as my parents call them, 'over the shoulder boulder holders.' That line makes me laugh."

After masturbating with her fingers, Briana licks and sucks her pussy juice off them.

"I love using my fingers for clitoral stimulation. I masturbate daily. My Hitachi is my favorite toy but I also love using my Bad Dragon Demogorgon cock and my two nine-inch King Cocks. I am a creamy cummer. I can cum so quickly when my clit is being toyed. The most orgasms I've ever had while alone was ten and 25 with a partner."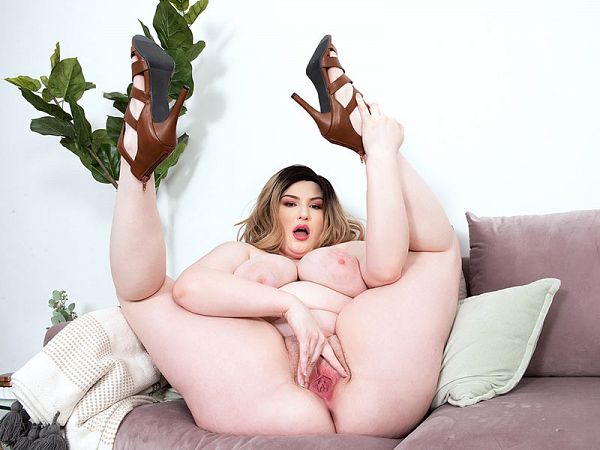 See More of Briana Black at XLGIRLS.COM!