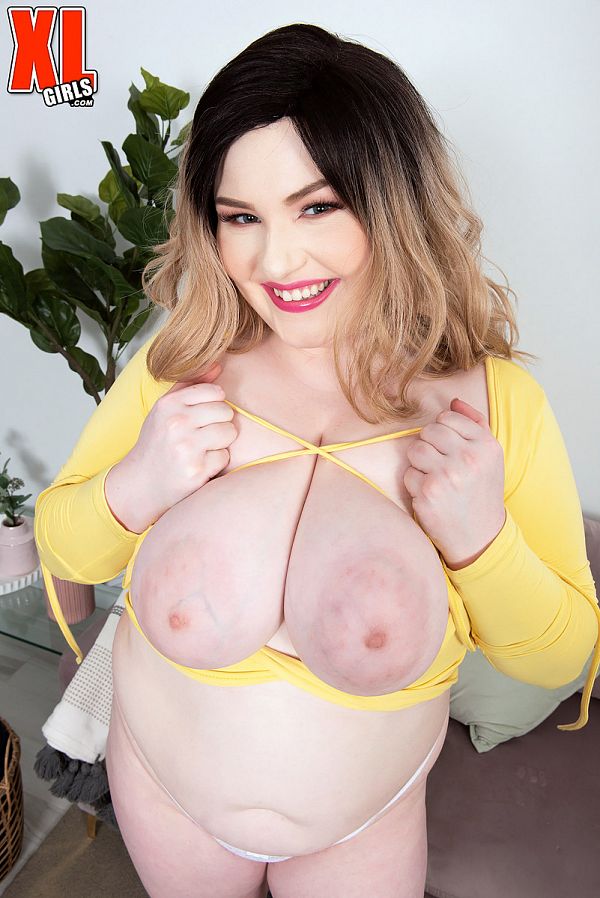 Briana Black was encouraged by Sylvia Bateman to contact XL Girls. Sometimes, other XL Girls can be our best "ambassadors."

"Believe it or not, I wear T-shirts 99% of the time when I'm not working," Briana informed us. "I have recently bought a few tighter tops and one that only has a small button to keep it closed. It never stays closed. I'm either completely covered or flashing the world. I am really into the bimbo aesthetic so I will be buying more slutty attire, for sure."

Briana is a witch and a very kinky girl so maybe she'll put on a spell on you.

"I love to read. I'll pick up any book as long as it catches my eye. Currently, I'm loving 'Thriving In Sex Work' by Lola Davina. I write poetry and erotica stories for my own personal enjoyment. I love taking long walks around my little town or to the park to ground myself. I also love learning new things so lately I've really been into studying Wicca and witchcraft. It's very interesting and I'm so deep in my studies of this religion and practice."

See More of Briana Black at XLGIRLS.COM!