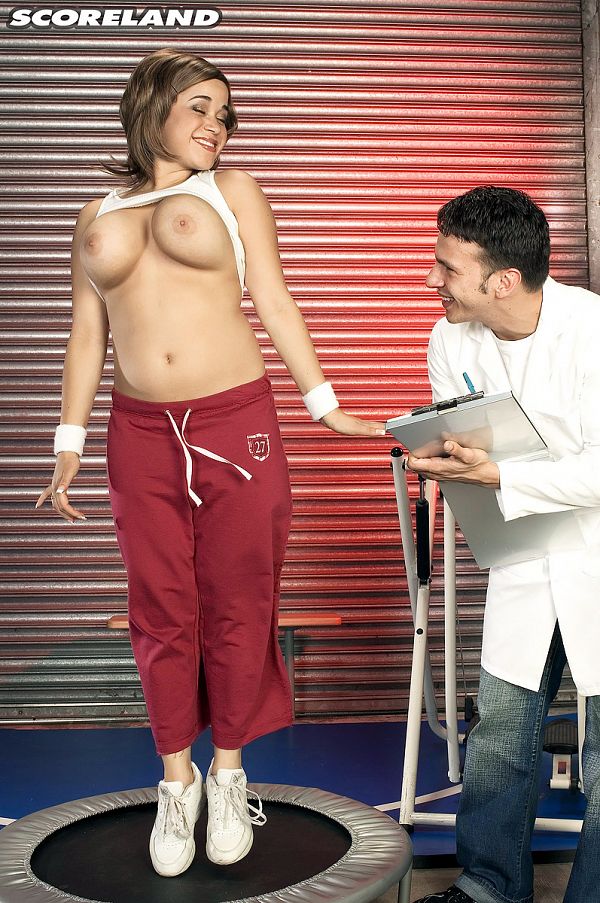 Mad scientist Anthony says he's invented a device that can control bouncing boobs. He can slow them down. He can speed them up. Hey, they said Thomas Edison was crazy too. Anthony convinces Chavon Taylor to be the subject in his sports lab. A breast-bouncing workout is the game plan.

Chavon happily bounces her big, fine jugs on the trampoline while Anthony slows her down, then speeds her up. Anthony's experiments are sidetracked when he realizes how prime Chavon is for a sweaty fuck.

"What a fine specimen," he mutters. And now he can use Chavon's curvy body as his personal science lab. Another example of better living through electronics.
See More of Chavon Taylor at SCORELAND.COM!