Stephanie is part Cherokee, Irish and Scottish. And 100% extremely horny woman. That's why she became a night club stripper in the first place. There's no re-purposing of sexual energy into another part of life with her.

"I like to grind and put my pussy in the guys' faces. Sometimes they try to lick it," Stephanie said. But even that doesn't cool off her jets. She needs more. She needs on-camera cock.

"I have the mind of a porn star," admitted Stephanie who became a porn star through The SCORE Group. The editors are in agreement. We thought she'd be one hot and dirty girl if given the opportunity and she's proven us right.

Showing up at the door of J.S. in a two-piece red number and high heels, the top so low that her 40 inch knockers threaten to fall out any second. Stephanie tells the confused homeowner that she was sent by an agency to clean his house. Now if this happened to you, T&A loving man, would you let this angel of bra-destruction into your home? Damn straight. She could come in and do anything she wanted.

But Stephanie is bored with wiping down counters and windows after a few seconds. A woman like this was not meant to soil her lovely hands cleaning countertops. A woman like this was made to clean cocks with her tongue on-camera and shove her tits in men's faces, ask to be fucked in the ass and induce them to bust their nuts all over her shapely bod.

"I have a high sex drive. I love fucking," Stephanie emphasized. We know.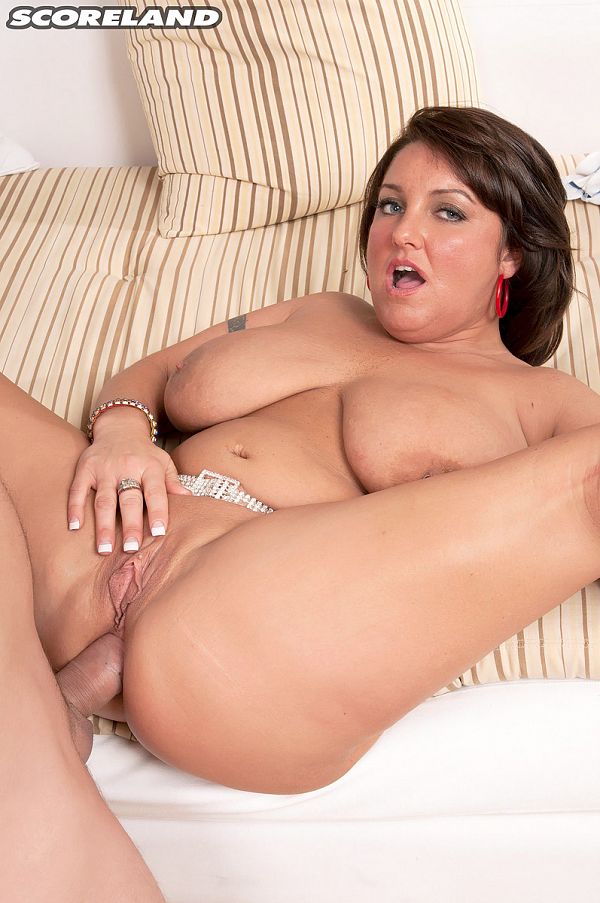 See More of Stephanie Stalls at SCORELAND.COM!