Arianna Sinn once told us something that a few other girls said. "I don't like guys that try to pick up girls. I like them indifferent." Maserati also said that. It's one of the great mysteries of women.

Away from cameras and webcams, Arianna doesn't dress to show off. "I dress sporty and I usually cover up my boobs. I don't like people to stare."

The guy who busted Arianna's cherry was her boyfriend. "We went out for six years, so for a long time, he was the only man I had sex with."

"I once had sex in the daytime on my balcony where everyone could see, and they did! That day, I made more noise than usual. I was afraid we were going to get arrested, but that did not happen. I think everybody enjoyed the show, and they were hoping it would happen again. After it happened, we laughed about it, but I thought, 'What did I just do? I could have gotten arrested. Maybe one of the people watching was a policeman.' I do not want to get arrested for something like having sex!"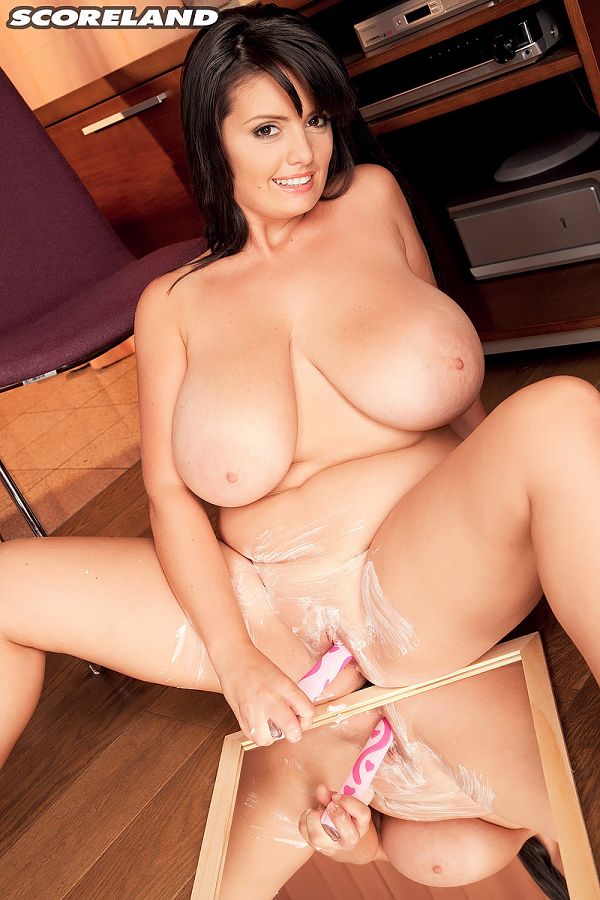 See More of Arianna Sinn at SCORELAND.COM!